Seventh  Sunday after Pentecost.
Although we cannot meet for Worship together you may like to read the Scriptures for July 19, 2020.
Genesis 28: 10-10a             Jacob's dream of the ladder
Psalm 139: 1-12, 23-24       God, you have searched me and known me.
Romans 8 : 12-15                 Creation groans with labour pains.
Matthew 13: 24-30, 36- 43 The parable of the weeds scattered among good seed.
To Ponder:   Consider a dream you've had that felt like a message from God.
Gathering  Pentecost 1, 2020; pg. 17 – used with permission
Lorna Chiupka is preparing the Bulletins for Morning Worship each Sunday and delivers them.   If you would like to be included please call 856-1518. The U.C. W. requests that ALL items for the next THRIFT SHOP be saved at Home as we cannot enter the Church TO SORT.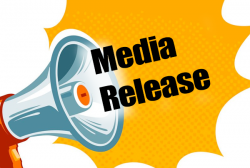 Latest posts by This Media Release
(see all)