Weather – Mainly sunny. High 28. Humidex 33. UV index 9 or very high.
Tonight – Clear. Low 15.
Marine Forecast – Wind southeast 10 knots increasing to southeast 15 this morning then diminishing to southeast 10 early this evening. Wind becoming light Wednesday evening. Waves one half metre or less.

Statistics from Algoma Public Health  – June 29, 2020 (8:30 a.m.)
Algoma regions where residents have tested positive for COVID-19 include the following:
Sault Ste. Marie & Area
Central & East Algoma
Elliot Lake & Area
| | |
| --- | --- |
| Tested | 13,077 |
| Positive | 24 |
| Negative | 12,185 |
| Pending | 868 |
| Deceased | 0 |
| Resolved | 24 |
Total confirmed cases by area of residence
Central & East  Algoma – Yes (less than 5)
Elliot Lake & Area – Yes (less than 5)
North Algoma – No
Sault Ste. Marie & Area – Yes (19)
News Tidbits:

FYI – G1 & M1 knowledge tests, this week, are available at DriveTest for customers born between July and December. DriveTest will serve customers born between January and June next week. Plan your visit at DriveTest.ca before you go.
A number of smaller businesses, and major corporations, including Verizon, Unilever, Starbucks, Best Buy, Coca-Cola, and The North Face, have publicized their intentions to pull ads from Facebook for the month of July. Canadian companies Lululemon, MEC and Arc'teryx have also joined the boycott. This action is in support of the  StopHateForProfit boycott led by civil rights and advocacy groups. Facebook uses data collected on users to target advertising campaigns.
Something to listen to: Saskatchewan has just become the first province to enact Clare's Law, which aims to help prevent domestic violence by allowing police to warn people about a partner's violent past. But it's already hit a stumbling block: The RCMP says it won't take part. Listen to this on CBC (Link).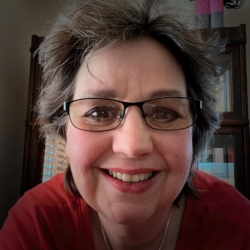 Latest posts by Brenda Stockton
(see all)