Ontario's Government for the People continues to take swift action to restore trust in the province's finances by immediately responding to recommendations made in the Auditor General's 2018 Annual Report. This year's report urges the province to ensure that transparency and accountability is consistent across government programs and services.
"The Auditor General has shed new light on the disappointing waste and fiscal mismanagement that existed under the previous government," said Peter Bethlenfalvy, President of the Treasury Board. "We owe a debt of gratitude to the Auditor General, who showed diligence and sophistication in identifying issues that did not meet proper fiduciary standards. I look forward to working together as our Government for the People establishes a new culture of fiscal rigor and transparency in the province's finances."
The Report outlined examples of reckless overspending, lack of oversight and soft-on-compliance approaches under the previous government, including:
Ontario Works saw an inadequate review of files by caseworkers, increasing the risk of errors. As a result, overpayments of $730 million were made, with 76 per cent of the payments going to people who were no longer Ontario Works recipients.
Metrolinx incurred over $400 million in sunk and additional costs between 2009 and 2018 due to transit-planning problems.
Waterfront Toronto had several funding and cost-effective issues, including $49 million spent on cancelled projects, and governments redirecting $700 million (approximately 47 per cent) of their original $1.5 billion in funding, signalling a need for strengthened accountability and oversight at Waterfront Toronto to ensure taxpayers get good value, and privacy legislation is followed to the letter.
The Technical Standards and Safety Authority had oversight processes that were not effective in ensuring public safety, nor had they fulfilled their legal responsibilities.
"This type of mismanagement ends right here, right now," said Bethlenfalvy. "Our government is aggressively driving fiscal accountability across all areas of government. That is why we are committed to working with the Auditor General to right the wrongs of the past, while applying the principal of modernization and transformation to everything that we do."
In addition, the Report makes several important recommendations to help prevent future waste in government programs and services.
Quick Facts
The Office of the Auditor General of Ontario is an independent office of the Legislative Assembly.
Under the authority of the Auditor General Act, and various other statutes and authorities, the Auditor General conducts independent value-for-money and financial statement audits of the provincial government, its ministries and agencies.
The Auditor General reports the audit results conducted each year directly to the Legislative Assembly.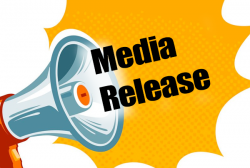 Latest posts by This Media Release
(see all)