Joel Harden, NDP critic for Accessibility and Persons with Disabilities, released the following statement on the International Day of Persons with Disabilities:
"On the International Day of Persons with Disabilities, I want to commend the work of the disability rights movement for making Ontario a more inclusive place. It is thanks to the movement's tireless campaigning that we have an Accessibility for Ontarians with Disabilities Act (AODA), a framework for ensuring the province be fully accessible by 2025.
While today we celebrate the movement's hard-won gains, it is also an opportunity to acknowledge the work that still needs doing. And indeed, our work is far from over. One out of seven people in Ontario have a disability, yet far too many barriers continue to prevent their full participation in the economic, social and cultural life of our communities. Women, racialized, Indigenous and LGBTQ people with disabilities experience even greater marginalization, as well as a heightened risk of violence.
Asking people with disabilities to wait for a more equitable society simply isn't an option. Ontarians with disabilities have already waited too long for fair access to employment, housing, public spaces, health care and education. Around half of people with disabilities aren't part of the workforce. There are new buildings constructed today that aren't fully accessible. People living with disabilities deserve so much better.
Ontario's New Democrats will continue to speak out against any attempts to reduce accessibility and quality of life for people with disabilities, such as the Ford government's recent announcement of new restrictions on Ontario Disability Support Program (ODSP) eligibility. It's imperative that we implement the AODA now, by more strongly enforcing the Act's standards and by establishing a clear plan of action.
Disability rights are human rights. Ontario's New Democrats are committed to working as allies to people with disabilities in the struggle for a barrier-free society, one where everyone gets a chance to realize their full potential."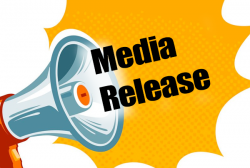 Latest posts by This Media Release
(see all)