The Ontario Government is taking action to protect communities and to address two critical issues in Ontario's firefighting sector: fairness for professional firefighters; and the efficiency of the interest arbitration system.
Minister of Labour Laurie Scott addressed the 66th Annual General Meeting of the Ontario Association of Fire Chiefs in Niagara Falls.
Proposals developed by Minister Scott would protect "double-hatters" – full-time firefighters who also provide volunteer fire services, and reform the interest arbitration process for firefighters to improve accountability, transparency and efficiency.
"I have been drawing attention to this issue since I was first elected in 2003.  Many Ontario communities rely on volunteer firefighters to protect homes, families and livelihoods," said Minister Scott.  "Full-time firefighters who want to help their neighbours by acting as volunteer firefighters face potential discipline from their associations or threats to their full-time jobs. Our proposed reforms to finally protect "double-hatters" will promote public safety and allow firefighters to choose how they volunteer, in their free time."
Proposed amendments to the Fire Protection and Prevention Act, 1997 (FPPA), introduced as part of the 2018 Ontario Economic Outlook and Fiscal Review (Bill 57), would:
Allow municipalities to resist any pressure to dismiss professional firefighters for "double hatting".
Ensure that professional firefighters cannot face association penalties for "double-hatting".
The protection from discipline for "double-hatting" would apply effective November 15, 2018 (the day Bill 57 was introduced) regardless of whether the work as a volunteer firefighter occurred before that date.
The other important firefighting reform in Bill 57 is a modernization of Ontario's interest arbitration system in the firefighting sector.  The proposed amendments would reform the interest arbitration process under the FPPA to improve accountability, transparency and efficiency.  In Ontario, professional firefighters do not have the ability to strike. Instead of strikes or lock-outs, any collective bargaining disputes are resolved through "interest arbitration".
Many stakeholders have longstanding concerns that the current interest arbitration process in the fire sector leads to delays, inefficiencies, and awards that do not contain the rationale or take into account local conditions.
Through Bill 57, Minister Scott's proposed reforms would:
Require arbitrators to consider other settlements reached with municipal employees in the same municipality.
Require arbitrators to consider economic criteria like labour markets, property tax, and local factors affecting that community.
Allow municipalities or firefighters' associations to seek written reasons from the arbitrator demonstrating the criteria were considered.
Introduce single-person arbitration panels – the same approach used in the police sector.
"Our government believes these changes will improve accountability, transparency, and efficiency in the interest arbitration process," said Minister Scott.  "An interest arbitration system that drags out decisions for years is unfair to both municipalities and firefighters."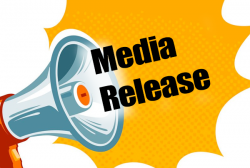 Latest posts by This Media Release
(see all)