Dear Brenda,
I have been dismayed over the coverage of the Postal Strike has been.  It was predictable that most businesses would cheer the back to work legislation and that labour unions would be angry that labour negotiations have be short-circuited.  What has been missing is the actual content of the bill?  Does the bill contain arbitration leading to the arbitrator imposing a contract on both parties?  Does it provide for any relief for the grievances about workplace safety of Canada Post employees?  Just what does the bill contain.
It should be the media not only pointing out what is in the Bill but also where it lacks important protections for both parties.
The coverage has been limited to interviewing people from opposing points of view and arm chair 'experts' talking about the legislation and their opposition or support but absolutely nothing of substance.  They have talked extensively on the effect of the rotating strikes. Some news providers have also highlighted some of the grievances of the Postal workers.  As yet, I haven't seen discussion of Canada Post's behavior as a for profit company.  Have they bargained in 'good faith'?
To say that I the media new has failed in this instance is being much to gentle.  They have betrayed their responsibility of informing the public.
All the best,
Wm A Chapman, Wawa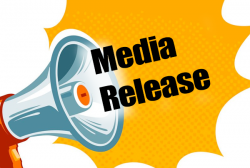 Latest posts by This Media Release
(see all)