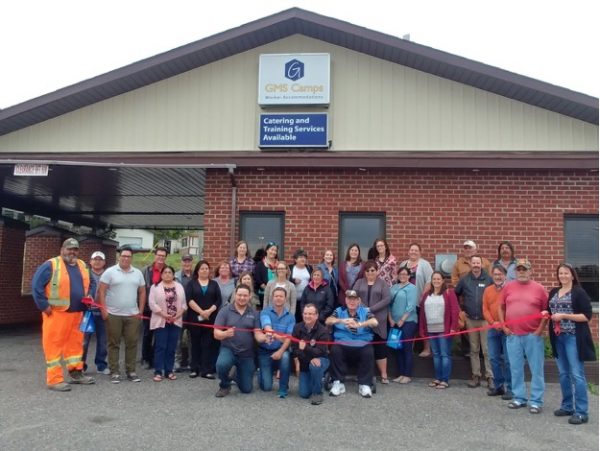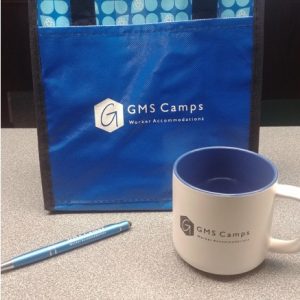 GMS Camps & Catering Limited Partnership held the grand opening of its facilities here in Marathon on Wednesday, September 13th. GMS Camps is a partnership between two area First Nations, Pic Mobert First Nation and Biigtigong Nishnaabeg, and along with Sudbury-based Morris Group, to help meet the demand for local accommodations for itinerant workers in the area.
"We're excited to offer these facilities to workers and contractors working in the Marathon and Hemlo area," said Norm Jaehrling, CEO of White Lake Limited Partnership, the economic development corporation for Pic Mobert First Nation.  "We identified a gap in accommodation coverage, particularly for workers and contractors in the local area and together with Pic River, we decided to purchase two former motel sites along highway 17 and convert them to workers camps," Jaehrling explained.
"There's a lot going on in this region with mining, forestry and construction and there are boom times expected in the near future so we wanted to capture upon the various opportunities for economic development in the area: workers accommodations being one of them!" exclaimed Joe Moses, CEO of Biigtigong Dbenjan (formerly Pic River Energy & Forestry).  "This partnership shows that we First Nations can accomplish more together than apart and is a great example of how economic development amongst First Nations should work."
GMS Camps & Catering has established a working relationship with Outland Camps to provide catering services for clients, if required by them, from the company's fully equipped, modern commercial kitchen and dining facilities.
GMS's first major customer is  Pioneer Construction who have been accommodating their workers on for a major contract at the Barrick mine site at Hemlo. The company is already servicing and developing a number of other corporate customers and sees its niche as being a support to construction and other projects that tend to strain the already busy local motel and hotel room providers.  GMS is also positioning itself to deliver training programs from the facility which includes a training room, with the capability to accommodate out of town students.  In 2018, the company hosted three programs including forest operations, line cutting and camp operations, in partnership with Supercom Industries LP and Confederation College.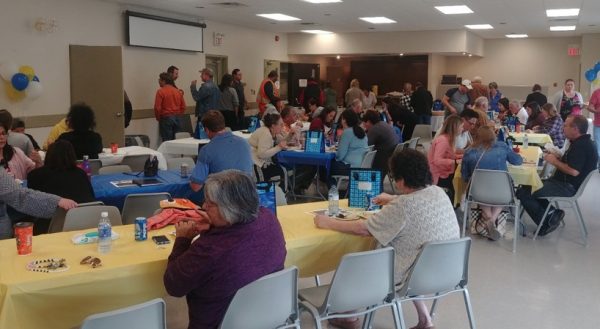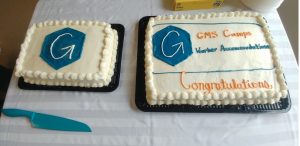 "We're focused on developing long-term relationships with companies working in and around the traditional territory of Pic Mobert and Biigtigong Nishnaabeg so we can create sustainable economic entities, such as GMS Camps, that provide much need services to the area and jobs for community members," explained Jaehrling.
About GMS Camps & Catering: GMS Camps & Catering offers up to 50, motel-style rooms for short or long-term rentals to lodge workers and contractors deployed in the area of Marathon, Manitouwadge, White River, Pic River, and Pic Mobert First Nation.  GMS Camps also offers the Great Lakes Executive Suite, a luxuriously, fully-furnished, three-bedroom unit complete with office, kitchen and bathroom. GMS Camps also have a banquet hall onsite that can be used as a training facility or special events venue that can be catered by our partners at Morris Group and Outland.  For more information please visit www.gmscampsandaccommodations.com, call 807.229.8885 or email [email protected]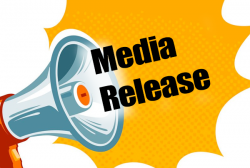 Latest posts by This Media Release
(see all)