Superior Children's Centre would like to send a sincere thank you to Wesdome Gold Mines Inc. for their continued support and generosity.
In December of 2015, Don Connelly, Safety Superintendent of Wesdome Gold Mines was approached by staff at Superior Children's Centre with regards to a fundraising initiative called Fundscrip. "Fundscrip is an established, Canada-wide fundraising program in which supporters pay for their shopping (groceries, gas, home and garden, entertainment, restaurants, and much more) with gift cards.  Each purchase automatically includes a donation to your cause."
Since January 2016, Wesdome Gold Mines has purchased gift cards through Superior Children's Centre as part of their Health & Safety program.  It is a reward given quarterly for working safely and having no medical aids.  In the 2.5 years of support, Wesdome has donated a total of $9116.50 to Superior Children's Centre through this fundraising partnership.  These funds have helped our licensed child care programs as well as our EarlyON programs in Wawa, White River, Dubreuilville and Hornepayne.
As a multi-service, not-for-profit, charity organization, Superior Children's Centre fundraises for materials and supplies that assist in providing our indoor and outdoor learning environments the necessary resources to ensure the safety and inclusion of all children. We purchase items that encourage exploration, engagement and expression. We also support individual and group learning experiences and provide opportunity for our children to enhance their skill set through play.
Wesdome has also provided support with a monetary grant toward a new wooden fence at 41 Algoma and has supported many of the community events that Superior Children's Centre provides, such as Community Christmas, Safe Kids Day and the BackPack Program.
We encourage organizations and members of the public to contact myself, Chrystal Morden – Executive Director at 705-856-2178 ext 1103, or Jody Renaud – Licensed Child Care Supervisor at 705-856-2178 ext 1106 for more information on our Fundscrip program and how you can help support early learning.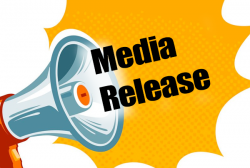 Latest posts by This Media Release
(see all)