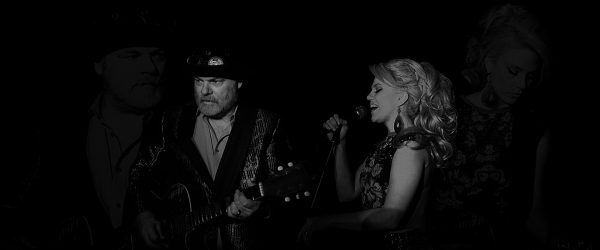 The Fall 2018 Fred Eaglesmith tour schedule is almost all about small halls.  After Starbuck, Manitoba (not Starbucks, but Starbuck Community Hall), they will reach Winnipeg to play the Park Theatre.  Then begins their return home to Ontario.  About 21 months have passed since Fred Eaglesmith played many shows in this part of the province with his talented wife, Tif Ginn Elgersma, from Schulenburg, Texas.    In late September these awesome singer- songwriters will return to Northern Ontario as part of their independent musical journey, on a back roads tour.  They will be driving long days from Western Canada with enough instruments to fill a small bus, carrying their own sound system, and ready to play. Songwriters in motion.
On Sept.  27, 2018 Fred and Tif will head to the north and western town of Perrault Falls, Ontario on Highway 105, for a play at the Whiskey Jack.  Sounds like an awesome place for a Fred Eaglesmith show.
On Friday Sept. 28, they will reach Thunder Bay on Lake Superior – where Fred and Tif will play the Murillo Community Hall, a favourite venue for a family show, in farm country.  Advance tickets ($30) are available now in Thunder Bay at Fireweed, Chaltrek, and PC Medic, and in Murillo at Valley Foods, near the Murillo Hall.   The sound has always been good at Murillo Community Centre, and Canadian artists who have played there in recent years would agree (JP Cormier, Valdy, David Francey, and Fred Eaglesmith to name a few).
After a ride along the north shore of Lake Superior, the duo of Fred and Tiff will reach Wawa.  The Wawa Legion Hall will welcome you and a hundred or so other "Fredheads" for a small and intimate show on Saturday, Sept. 29, 2018.  We consider Wawa to be a "must-see" show because it is such a Fred friendly town and many forest workers and firefighters are based there.  (And it will be warmer inside than during the new Canadian Goose ceremony a year ago when they played outdoors.)   Advance tickets ($30) are available at the Wawa Legion and online at Fred's website, www.fredeaglesmith.com.
After passing the Sault, they will soon reach Bruce Mines, Ontario.  Fred Eaglesmith and Tif Ginn will play another family show, at the Bruce Mines Community Centre, on Tuesday night,  Oct. 2, 2018, at 7 pm.  This is the second time in two years that they have played there, and it is a beautifully renovated hall right on Highway 17, close to the Sault, Echo Bay, Blind River, Thessalon and Iron Bridge.  Advance Tickets are available at Bobbers Restaurant in Bruce Mines, and at the Rad Zone in the Sault, as well as online at www.fredeaglesmith.com.
On Wednesday, October 3, 2018, Fred Eaglesmith and Tif Ginn Elgersma will play North Bay, at the fabulous West Ferris Legion, which has a bar built like the interior of a sailing vessel.  The West Ferris Legion Show will start at 7 pm Oct. 3, 2018, and advance tickets are available online, and in North Bay at the West Ferris Legion, Waxman Records on Main Street, and Gateway Home Hardware on Algonquin.
Finally, Fred Eaglesmith and Tif Ginn Elgersma will return to cottage country, to play downtown Haliburton, at McKeck's Restaurant.  This is another great "small hall" venue and tickets are expected to go fast. You can purchase tickets at McKecks or online. The Haliburton Show is scheduled for 7 pm, Thursday, Oct. 4, 2018.
Thank you for supporting these artists as they make their way through Northern Ontario.  Every show is worth the drive.   Hope to see you there.  Dust off the passenger seat and bring your friends.  Advance Tickets are $30 this year:  worth every penny to hear the original songs, stories and jokes, and road adventures.
SOURCE – Cal Orok, who has promoted northern Ontario shows for Fred Eaglesmith, since 2008. Cal can be reached at email: [email protected] or phone/text at 905-601-3458.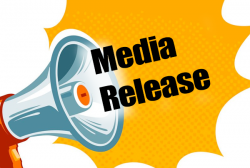 Latest posts by This Media Release
(see all)