Jun 10, 2017 @ 11:54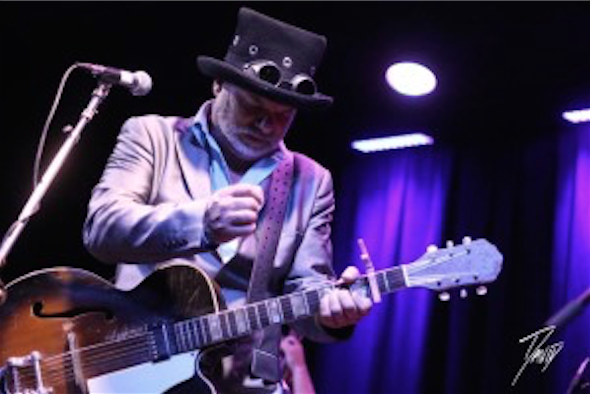 Fred Eaglesmith will soon be traveling to Northern Ontario to play BALA, ESPANOLA and WAWA with a steamer trunk full of original songs. On Canada Day in Wawa, he will play two shows for the new Wawa Music Festival, on July 1, 2017 – the day Wawa will unveil the giant new Canada Goose.    Accompanying Fred will be the multi-talented singer-songwriter Tif Ginn Elgersma, who plays several instruments – a powerhouse singer and performer originally from South Texas.
Enroute to Wawa for Canada Day and the Wawa Music Festival, Fred Eaglesmith will be playing two very friendly summer towns, BALA in South Muskoka, on June 28 and ESPANOLA, close to Manitoulin Island, on June 29.  Both of these shows will start at 7 pm, and will be at Royal Canadian Legion halls.
The Bala Legion show will be at 7 pm, Wednesday, June 28, 2017 at the Bala Legion, 1011 Maple Avenue, Bala Ontario, near the arena. Tickets are available at the Bala Legion and online at www.fredeaglesmith.com.  Tickets are $25 in advance and $30 at the door.  Tickets are limited to 120 adults for Bala and being small, this hall has excellent sound.
The Espanola Legion show will be at 7 pm, Thursday, June 29, 2017 at the Espanola Legion, 370 Annette St., Espanola Ontario.  This is a larger legion hall, with enough room for dancing Fredheads. Tickets are available at the Espanola Legion, from local music promoter Debbie Waytowich in Espanola, and online at www.fredeaglesmith.com.  Tickets are $25 in advance and $30 at the door.  For the Espanola show, donations for the food bank are welcome.  There will also be a pie auction for the Espanola food bank.
Are you looking for something for Father's Day? What could be better than a Fred Eaglesmith show as a night out?  Nothing we can think of!   Fred has a Dad song and a Father in Law Song ("How's Ernie").  And of course many jokes, and crushingly beautiful songs best heard live, like the Dog Song, Your Sister Cried, Dangerous, White Rose, and Water in the Fuel.
Fred Eaglesmith's history of playing music as a traveling independent musician is what you might call "Songwriting in Motion". His music has been recorded by major country and alt-country artists. But Eaglesmith is perhaps best known for songwriting, playing smaller places and drawing a crowd wherever he goes.  He is known for entertaining stories, meaningful songs and beautiful guitar work.  His music has been showcased in an original Canadian play that has been staged across Canada since 2012 (Dear Johnny Deere by Ken Cameron).  The newest album called Standard, was released earlier this year. Eaglesmith and Tif Ginn recently toured in Holland, and have scheduled a major train tour in the fall of 2017 with other artists.
If you haven't seen Fred Eaglesmith play his songs live, now is the time. Fred's concert posters often say: "Soon leaving a town near you".  This is true. Become a Fred Head – attend more than one show.  His concerts are community events.  These are the only shows planned for Northern Ontario so far this year. Therefore the end of June and the First of July is the best time to catch Fred Eaglesmith and Tif Ginn play in northern Ontario. Tell your friends and co-workers. And bring your Dad.
Never operating within anyone's boundaries, Fred Eaglesmith continues to set the standard for independent artists everywhere. Come and see for yourself:  Songwriting in Motion. 
Happy Father's Day and Canada Day.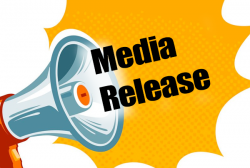 Latest posts by This Media Release
(see all)