Doug Ford has blocked an NDP move to reveal his deal with the Hydro One CEO and board, and make public how many millions he arranged for them to be paid.
In question period on Tuesday, Official Opposition Leader Andrea Horwath demanded answers after Ford time-allocated Bill 2, cancelling committee hearings, amendments and any chance for the public to weigh in.
"Families across this province are paying far too much under the Wynne/Ford hydro scheme – and instead of taking action to help, Doug Ford cooked up a backroom deal with the CEO and board of Hydro One for a quiet exit from the company. We know that Mr. Schmidt is walking away with about $9 million, plus millions for the board members – and that's exactly what Doug Ford doesn't want Ontarians to know."
Bill 2 — Ford's only bill, so far — requires some Hydro One salaries to be disclosed, but intentionally leaves out the payments Ford arranged through backroom deals for Schmidt and the board. Now, he's ensuring his deal with Hydro One's executives stays in the backrooms.
"Mr. Ford should come clean with Ontario families and businesses immediately," said Horwath. "We know he's turned Kathleen Wynne's $6-million man into his own $9-million man – at least. What deal has he made?"
Instead of the Wynne-Ford hydro plan, Horwath has been pushing for her plan to bring Hydro One back into public hands so Ontario can control the rates again — and the salaries of executives.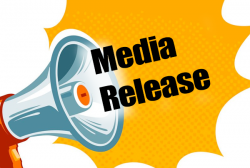 Latest posts by This Media Release
(see all)