Jun 12, 2018 @ 11:41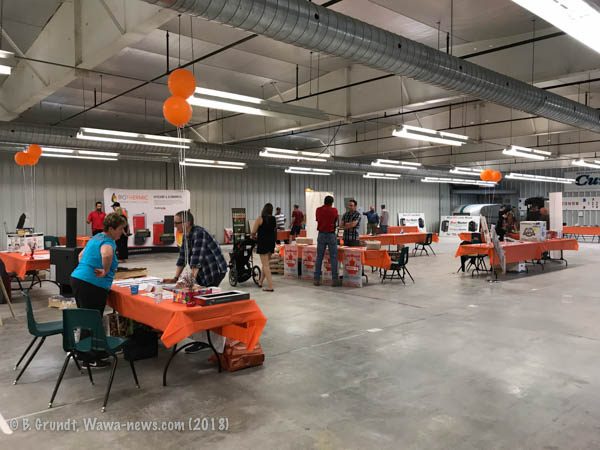 The EDC of Wawa hosted a two day trade show on the Curling Rink surface at the Michipicoten Memorial Community Centre featuring a variety of ways to heat with the renewable energy source of wood. This trade show offered residents and businesses an opportunity to investigate upgrade possibilities by talking to providers in person.
Home Building Centre (Wawa) – wood stoves
J.J. Firewood (Wawa) – wood (birch/maple) and woodstoves
Russ Jones Firewood – cordwood
Wawa Rent-All (Wawa) – pellets
Northern Heating/Heat Master (Goulais River) – high-efficiency wood-burning furnaces for interior or exterior use
Biothermic WoodEnergy (Thunder Bay) –
Viessman Manufacturing (Waterloo) – commercial high-efficiency fossil fuel boilers, biomass furnaces, and solar
LacWood (Hearst) – wood pellets
Maine Energy Systems (Maine)
Stove Builder Inernational (Quebec)
Should a resident be interested in upgrading or changing their current heating system, they can take advantage of the Wood Heat Rebate Program than could refund up to 50% of eligible costs. One will also have to speak with Kevin Sabourin who holds the dual role of Fire Chief and Building Official to ensure that everything is safe. Wawa also has a WETT Inspector, David Westaway to assist you. Many insurance companies insist that the inspection and/or installation and/or maintenance of wood-burning appliances and equipment be performed by someone who is WETT certified.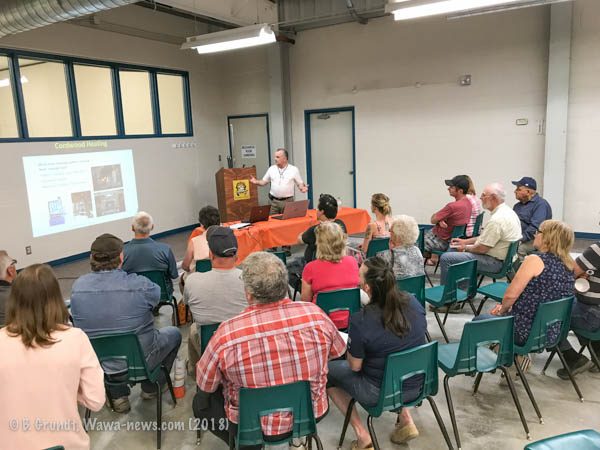 The Wood Heat Tradeshow also offered several workshops for attendees: Understanding Biomass Heating, Types of Heating Appliances, and Pellet Stoves 101.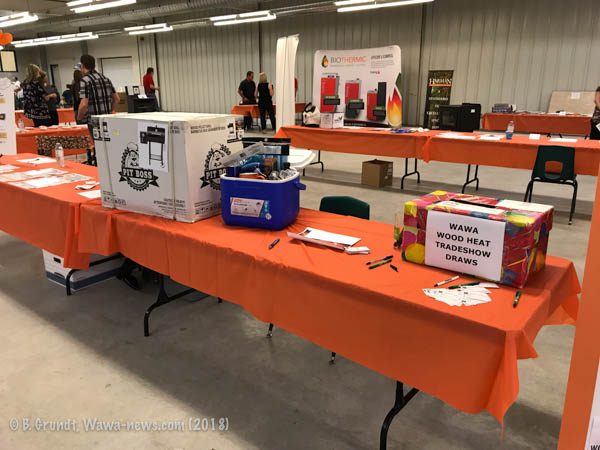 The EDC of Wawa also held several prize draws. The prize winners were:
Wawa Green Project Prize Pack: Bev Charbonneau
$25 Valumart BBQ Meat Pack – Marcel Terris
Cooler Prize: Yannick Casavant
Pellet BBQ – Betty Dumont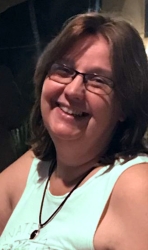 Latest posts by Brenda Stockton
(see all)