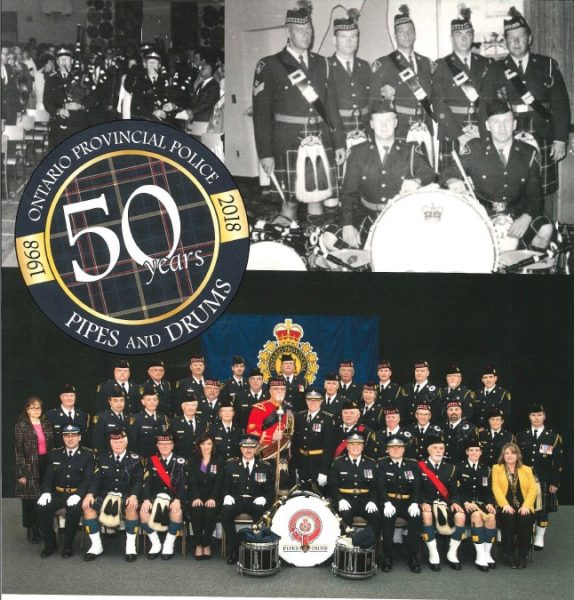 The Ontario Provincial Police (OPP) Commissioner's Own Pipes and Drums are celebrating 50 years in the OPP in 2018.
Originally called the Ontario Provincial Police Pipes and Drums, it was first formed in 1968 by Provincial Constables Robert Stevens and Martin DeSilguy of the Nipigon detachment.  It began as a small unit playing at local community events and police functions and was officially recognized in 1974. The award-winning band performed before thousands of spectators in Canada and the United States during the 1970's and 1980's before being disbanded in 1991 due to financial constraints.
After a three-year hiatus, the band was re-formed as the "Commissioner's Own OPP Pipes and Drums" and composed of volunteer officers, auxiliary officers and civilians.
The Commissioner's Own Pipes and Drums will be at the Nipigon OPP Detachment, located at 422 Highway 11-17 Nipigon, ON, on Thursday, June, 14th 2018 at 2:30 p.m. to present a plaque to the detachment where they formed 50 years ago.  They will then play a 20 minute concert.
Later that evening at 6:00 p.m. The Commissioner's Own Pipes and Drums will play at the Nipigon Red Rock District High School Graduation, located at 20 Frost Street Red Rock, ON.
Members of the public are invited to attend this rare opportunity to see and hear the band up close.