May 14, 2018 @ 21:34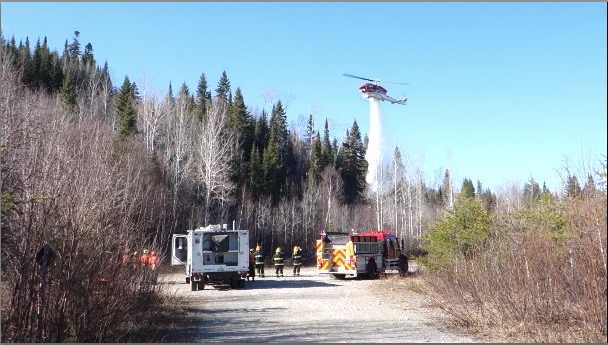 The Wawa Fire Department was kept busy on Mother's Day responding to three calls for service. The first was in the early afternoon to a small gravel pit just south of Wawa. People have been dumping household garbage there and a mattress had caught fire. The firefighters quickly extinguished it.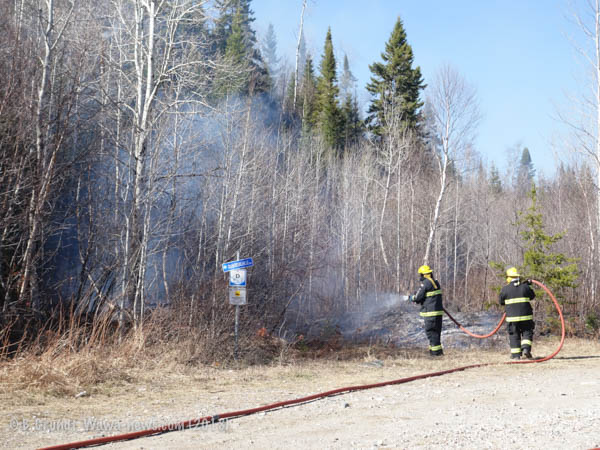 The second call was to a residence on Klondike Avenue where a large amount of smoke had been seen coming from a chimney. The firefighters were able to determine that this wasn't a chimney fire and that all was well.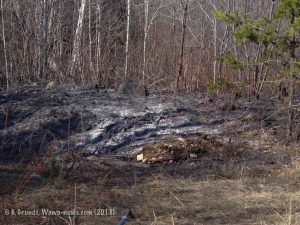 The third incident at 6 p.m. was for a brush fire at the junction of the old Hawk Road and 101. Firefighters applied water to a small brush fire that had spread in two directions. They were aided by a MNRF Fire ranger crew that was dropped off by helicopter.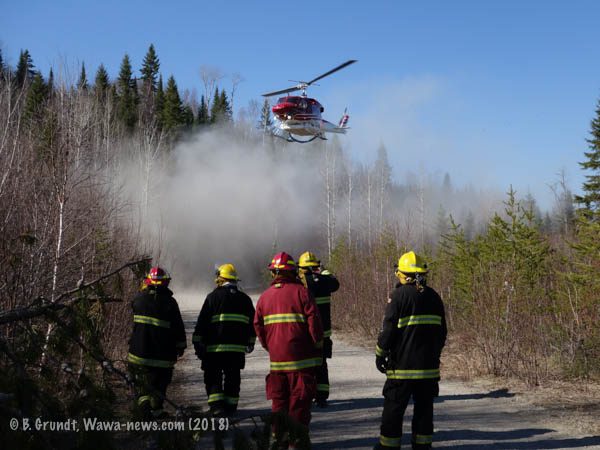 Once they (MNRF Fire rangers) arrived, the Wawa firefighters handed over the 'scene' to the MNRF firefighters. The helicopter took water from Twin Lakes and dumped 4-5 loads of water to help extinguish the blaze.
This 0.1ha fire was called WAW003. The forest fire danger rating is moderate for the Wawa area.