Apr 19, 2018 @ 12:25
 
FIRST "A" EVENT
Ken GRAHAM
Soo
SECOND "A" EVENT
Dave TRUDEAU
Soo
THIRD "A" EVENT
Chris GILBOTA / Dennis LETHBRIDGE
Soo
 
FIRST "B" EVENT
Mark LESCHISHIN
Wawa
SECOND "B" EVENT
Scott SEABROOK
Soo
THIRD "B" EVENT
Brian CULHANE
Kirkland L./Wawa/Soo
 
FIRST "C" EVENT
Tom TERRIS
Wawa
SECOND "C" EVENT
Carl PUNKARI
Soo
 
Fellowship & Sportsmanship Award
Team Paul YOUNG
Wawa
The 71st Wawa Men's Bonspiel had a great success. A big thank you to all of the participants in the bonspiel – there were 24 teams.  The visiting teams had to face a stiff winter storm to get back home.
It takes many people and groups to make the Bonspiel successful – thanks to:
The sponsors who allowed us to make the event so exciting
The volunteers who helped with registration, handling the Random Prizes, BBQed the steaks in freezing wind, and those who helped with the coffee and special events
The Michipicoten Memorial Community Centre and staff
Pat Harron and her ladies for another great meal
The local media who helped us through out the season to keep people updated of all standings and publicized events,
and a special thanks to Jim Hoffmann for his hard work and enthusiasm
It takes a lot of people to make the Season Curling and the Bonspiel successful.  See you in the fall.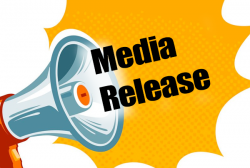 Latest posts by This Media Release
(see all)