Apr 17, 2018 @ 14:42
Following news that Sudbury's Health Sciences North intends to cut 76 more full-time jobs in order to balance the books, Ontario NDP health critic, France Gélinas blamed the Liberal government's 15 years of healthcare cuts and budget freezes for the job losses being planned at the Sudbury hospital.
"This premier's inadequate hospital funding has forced Health Sciences North to plan to cut another 113 jobs," said Gélinas. "That's on top of the net 352 jobs that have already been cut at northeastern hospitals because of this Premier's cuts and freezes to hospital budgets."
Last week, the Board Chairs of Health Sciences North, the Timmins and District Hospital, the Sault Area Hospital, and North Bay Regional Health Centre rang alarm bells by taking the unprecedented step of writing to the LHIN to warn that lack of hospital funding threatens basic financial survival. It's something Gélinas said she hadn't seen in her ten years as Ontario NDP health critic.
"Their resources are shrinking and they face huge shortfalls once again this year," said Gélinas. "We all know what that means for people. It means longer wait times, more hallway medicine, and fewer services in Northern and rural Ontario."
"As the Premier enters her last 50 days in office, why won't she stop the damage that she's done — and finally do something to help Northern hospitals."
Disappointingly, Wynne denied that her decisions have caused cuts and dismissed the concerns from Northern Ontario, telling the Legislature it "really does not accurately represent the situation."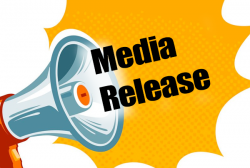 Latest posts by This Media Release
(see all)