Mar 19, 2018 @ 10:11
NDP Leader Andrea Horwath says that under her dental care plan, everyone will have dental coverage – with working people and their families covered through their job, and all other Ontarians covered through public dental coverage.
"In Ontario, one in three working people don't have a workplace benefits plan – including those working in the gig economy," said Horwath. "And seniors and those on social assistance are left without coverage, too.
"That means millions of people are not covered for basic dental care. It means they have to live in pain, deal with the lifelong damage of going without dental care, or rack up credit card bills to see a dentist. It's time to help people be healthier, and make life more affordable in Ontario."
Horwath's innovative structure will cover about 4.5 million people that don't have dental benefits now. The program will be fully implemented by the end of her first term as premier.
The plan will publicly fund dental coverage for millions of people, including those on social assistance and seniors who don't have retirement benefits.
For all employed people – including part-time workers, contractors, freelancers and people working in non-traditional settings – Ontario Benefits will create a minimum standard for dental plans that will apply to all employers. Businesses can meet the standard by participating in the new publicly administered Ontario Benefits, or choosing a comparable workplace benefits plan.
The investment will be the largest in dental care in the province's history at $1.2 billion.
"Mom and pop family businesses are going to have an even playing field when it comes to recruiting and retaining employees, and taking care of their staff," said Horwath. "And artists and entrepreneurs will have the freedom to pursue their dreams, without worrying that their health or their family's health could suffer from the lack of benefits.
"Together with our pharmacare plan – a drug plan that covers all Ontarians, regardless of age, income or job status – we're going to deliver lower cost, less worry and better health for everyone."
Horwath will soon reveal a full election platform, which will include details on her plan to take student debt away from graduates, her plan to have the wealthiest people and most profitable corporations pay their fair share, and other changes for the better.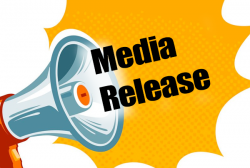 Latest posts by This Media Release
(see all)