Municipal Council is holding a meeting of c0uncil tonight in Council Chambers tat 6 p.m. Tonight's meeting will feature a presentation from KPMG on the Water Rate By-Law.
From the Consent Agenda, Council will approve minutes for past Council Meetings, as well as approve the clearing of snow for the Wawa Ice Fishing Derby, Transit fees for this Thursday's AOD Get Together, and requests for Wawa Goose Pins from Rotary Youth Exchange and the LDHC for their Recruitment Fairs.
There will be a Planning Act Meeting regarding a proposed Zoning By-Law Amendment – 683E Highway 17 North (Provost).
Council will receive Staff Information Reports,
Alex Patterson, Director of Community Services and Tourism – January Report
Chris Wray, CAO  – Capital Budget for 2018
Cory Stainthorpe, Infrastructure Services – January Report, Landfill Compactor.
Jason Morrison, Information Technology & Innovation / NITGC – January Report
KPMG – Recommended Water and Wastewater Rate Structure Final Report
Council has a number of by-laws to read and pass tonight:
13.2  By-Law No. 3100-18 – to confirm the proceedings of Council at its meetings held on the 20th day of February, 2018 and the 13th day of March, 2018.
13.3  By-Law No. 3101-18 – to enter into an agreement with Her Majesty the Queen in Right of the Province of Ontario as represented by Sault Ste. Marie Central Ambulance Communication Centre (SSM CACC) for the provision of fire dispatching services.
13.4  By-Law No. 3102-18 – to delegate authority to provide marriage solemnization services to Mr. Wayne Kalinski.
13.5  By-Law No. 3103-18 – to amend By-Law No. 3044-17 and extend the project deadlines under the Ontario Clean Water and Wastewater Fund (CWWF) to undertake the Water Reservoir Rehabilitation and technical / operational rebuild project in the Michipicoten River Village (Project No. Waw-M 57076).
13.6  By-Law No. 3104-18 – to enter into a Lease Agreement with Propair Inc. respectingthe lease of a storage garage (one bay) at the Wawa Municipal Airport, situated at 27-A Mission Road, Wawa, Ontario.
Council will then proceed intoa in camera session regarding two legal issues:
Legal Issue (2 Items) Offers to Purchase Properties, Highway 101 and Third Avenue – a proposed or pending acquisition or disposition of land by the municipality or local board (Municipal Act, c.25, s.239 (2) (c))
Editor's Note – this article was corrected on March 14 to spell Cory Stainthorpe correctly.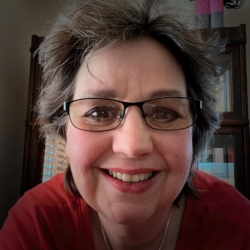 Latest posts by Brenda Stockton
(see all)