May 1, 2018 @ 08:02
Council is holding a regular meeting of Council tonight at 6 p.m. All members of the public are invited to attend.
On the Agenda tonight is a presentation by NextBridge Infrastructure regarding the East-West Tie Line Transmission Project.
Tonight there is a public meeting regarding a proposed Zoning By-Law Amendment – In-Water Structures. Council will receive a number of Staff Information Reports, the most interesting being CAO Chris Wray's report on Liquid Natural Gas.
Council will be asked to approve the Write Off of Taxes and Vesting of Property – Roll # 5776-000-002- 13600-0000, then in the reading of the by-laws Council will authorize the sale of Municipal Land located at 67 Third Avenue, Roll No. 5776-000-002-13600-0000, in the Municipality of Wawa to Mr. Brian Hugh Harbord. Council will also be asked to endorse the nomination of Chris Wray, to the 2018-2020 AMO Board of Directors, Rural Caucus.
Council will hold an "In-Camera Session" to discuss several matters:
14.2 Legal Issue (1 Item): Insurance Claim – advice that is subject to solicitor client privilege, including communications necessary for that purpose (Municipal Act, c.25, s.239 (2) (f))
14.3 Personal Issue (3 Items) Water and Sewer Invoicing – personal matters about an identifiable individual, including municipal or local board employees. (Municipal Act. c.25, s.239 (2) (b))
14.4 Personal Issue (1 Item): Tax Matter – personal matters about an identifiable individual (Municipal Act, c.25, s.239 (2) (b))
14.5 Legal Issue (1 Item): Michipicoten Non-Profit Housing Corporation – litigation or potential litigation, including matters before administrative tribunals, affecting the municipality or local board (Municipal Act, c.25, s.239 (2) (c))
14.6 Personal Issue (1 Item): Cemetery Request – personal matters about an identifiable individual (Municipal Act, c.25, s.239 (2) (b))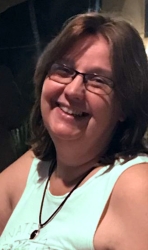 Latest posts by Brenda Stockton
(see all)