Council held two meetings last night a Regular Council and a Corporate Planning / Policy Committee Meeting.
The evening began with the Corporate Planning / Policy Committee Meeting. Once the agenda was approved and minutes approved, Council moved on to new business. Some restructuring of council meetings is expected to take place. Concern was made by Mayor Rody about the 7 – 8 minute Council meetings, and possible melding them together with the Corporate Planning / Policy Committee Meeting. The by-law would have to be changed to reflect any meeting changes, including the time.
A discussion about the beautification of Wawa's main streets took place. Last year municipal staff were asked to assist in watering and taking care of some of the planters. Unfortunately the time it would take to do this would take away from other duties. It was clear that duties would have to be prioritized and communication takes place between the Beautification Committee and municipal staff. A meeting will be held to determine the best way to go forward.
The Sewer Connection Policy is being redrafted. There was a discussion about responsibility for repairs to sewer lines and laterals depending on where the break was. Traditionally if the break is on the municipal side of the shutoff it is the municipality's responsibility. However, the question was brought up about blockages that could be traced back to the homeowner – would they be liable for the repairs?
A request from the Roxy Bowling Centre to put Bistro Tables on Municipal Sidewalk was discussed. The proposal is to place two seated tables alongside the building allowing customers to eat outside.
The policy regarding Council Attendance at events and conferences was discussed, with an eye to maintaining attendance, but also to be fiscally responsible. A new organizational chart has been made. 2019 Curbside Recycling will continue this year. It was a success last year.
Reports were received from Cathy Cyr, Cory Stainthorpe, Alex Patterson, and Jason Morrison from their respective departments.
The meeting was then adjourned, and the regular council meeting began. The agenda was approved, the consent agenda items approved without any discussion from Council. Council accepted the reports that were presented just a few minutes earlier.
Council approved Mayor Rody's travel to Sault Ste. Marie on April 6th to attend a speech by Peter Kenyon "Helping Build Vibrant, Resilient and Sustainable Communities Around the World". Council also approved the BIA Budget for 2019 – as amended.
Two by-laws were read for the first, second and third reading
By-Law No. 3184-19 – to confirm the proceedings of Council at the Special meeting held on the 2nd day of April 2019 and the Regular meeting held on the 16th day of April 2019.
By-Law No. 3190-19 – to adopt Policy No. HR-014: Student Wage Policy regarding wages paid to students for employment with the corporation.
Council then prepared to go into an In-Camera Session for three items:
Legal Issue (1 Item): Insurance Claim – advice that is subject to solicitor-client privilege, including communications necessary for that purpose (Municipal Act, c.25, s.239 (2) (f))
Legal Issue (1 Item): FOI Request 2019-01 – a request under the Municipal Freedom of Information and Protection of Privacy Act, if the council, board, commission or other body is the head of an institution for the purposes of that Act (Municipal Act, c.25, s.239 (3) (a))
Legal Issue (1 Item): Insurance Claim – litigation or potential litigation, including matters before administrative tribunals, affecting the municipality or local board (Municipal Act, c.25, s.239 (2) (c))
Before they went in-camera a presentation was allowed from the gallery. Donald Draper spoke to Council about May being proclaimed Community Living Awareness Month. He had travelled to Sault Ste. Marie and Blind River in order to make similar presentations.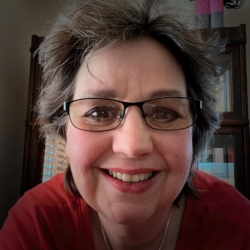 Latest posts by Brenda Stockton
(see all)