Jan 9, 2018 @ 18:44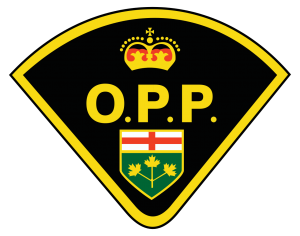 The East Algoma Ontario Provincial Police (OPP) is reminding snowmobilers to ride safely for an enjoyable winter season. Snowmobiling is one of the joys of a Canadian winter, but not taking the necessary precautions can quickly result in tragedy. The Ministry of Transportation report that every winter about 30 people are killed and another 1,126 are injured while snowmobiling in Ontario.
The East Algoma OPP will continue their snow vehicle patrols throughout the season and want to remind riders of these important tips that will help make your ride safe:
Obey speed limits and road/trail signs and always drive within your ability. Reduce your speed when driving at night and watch out for fences, guide wires and other objects that are more difficult to spot at night.
Know your local by-laws. Some prohibit snowmobiles from being operated on boulevards and sidewalks and have restricted hours of nightly operation.
Avoid driving on frozen lakes and rivers. If it can't be avoided, check ice conditions beforehand. Wear a buoyant snowmobile suit. Carry ice picks and make sure they are accessible.
Tell someone of your outing; including where you are going, the route, description of your snowmobile and your expected time of return.
Never travel alone… always with a friend. Always be prepared for the unexpected. Carry a fully charged cell phone if available.
Never drive impaired. Alcohol, illegal drugs, even prescription and some over-the-counter drugs can slow your reaction time and affect your ability to make good decisions. If convicted of impaired driving on a snowmobile, you will lose your driving privileges for all types of vehicles, including motor vehicles, commercial vehicles and motorcycles.
Use appropriate hand signals when driving with others before stopping, slowing down or turning. Exercise caution on corners and hills, and always remain on the right-hand side of the trail.
Never ride on private property without permission of the landowner.
Snowmobile operators are obligated to carry documents with them when operating a motorized snow vehicle. A valid driver's license or motorized snow vehicle operator's license, evidence of the vehicle's registration, and proof of insurance – the vehicle must be insured under a motor vehicle liability policy under the Insurance Act. If riding on a prescribed Ontario Federation of Snowmobile Club (OFSC) trail, then a valid OFSC trail permit is required to be affixed in the proper fashion to your snowmobile.
The East Algoma OPP also wants to remind snow vehicle operators that when a police officer, in the lawful execution of his or her duties requires the driver of a motorized snow vehicle to stop, the driver of a motorized snow vehicle shall immediately come to a safe stop.
Another reminder is that drivers and passengers must all wear helmets unless you are on land occupied by the owner of the vehicle and then it is still highly recommended for safety.
To operate a motorized snow vehicle along a highway (or cross a highway) the driver must be sixteen years old and have a valid driver's license or a motorized snow vehicle operator's license. To operate motorized snow vehicle upon a trail, the person must have reached the full age of twelve years; and have a motorized snow vehicle operator's license.
Also, keep in mind if you choose to operate your motorized snow vehicle on property without the owner's permission you could face charges under the Trespass to Property Act as well as Criminal Code charges if you cause damage to that property.
For further information on safe snowmobiling and trails in Ontario, please see the OFSC website at www.ofsc.on.ca or  www.opp.ca
The OPP is committed to saving lives on Ontario's highways, trails and waterways through high visibility patrols and enforcement in order to reduce preventable injuries and death. Officers will be out in full force with RADAR units conducting speed enforcement on OFSC trails. The OPP would like to remind snowmobile operators the speed limit is 50km/h on the OFSC trails and 20km/h on city streets.
"The OPP reminds snowmobilers of the importance of making smart choices, like riding sober, avoiding lakes and rivers and using prescribed snowmobile trails, slowing down, and being extra cautious at night", comments Constable Phil Young, East Algoma OPP.
Should you observe a suspected impaired driver, please dial 911 or contact the OPP at 1-888-310-1122.