Dec 29, 2017 @ 09:34
8:20 AM EST Friday 29 December 2017
Snow squall warning in effect for:
Snow squalls are expected. Under the snow squall bands, visibilities will be significantly reduced due to the heavy snow combined with blowing snow, and snow will quickly accumulate.
Current information suggests that snowsquall conditions have developed near Terrace Bay.
This Lake Superior snow squall is expected to intensify during the day and impact road conditions between Schreiber and Marathon. Local snowfall amounts between 15 to 30 cm are expected by late this evening.
Motorists should allow extra time to reach their destination.
Snow squalls cause weather conditions to vary considerably; changes from clear skies to heavy snow within just a few kilometres are common. Travel is expected to be hazardous due to reduced visibility in some locations. If visibility is reduced while driving, turn on your lights and maintain a safe following distance. Be prepared to adjust your driving with changing road conditions.
Snow squall warnings are issued when bands of snow form that produce intense accumulating snow or near zero visibilities.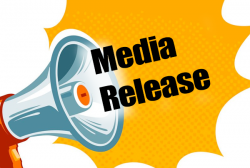 Latest posts by This Media Release
(see all)