In loving memory of a dear mother, grandmother, and great-grandmother (Baba) who passed away October 25, 2005.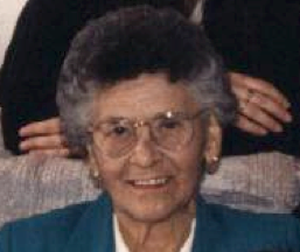 We are sad within our memory.
Lonely are our hearts today;
For the one, we loved so dearly
Has forever been called away.
We think of her in silence.
No eye may see us weep;
But many silent tears are shed
When others are asleep.
Love:   Lynn and Tina
Julie, Kaitlin and Cassandra
Dave, Tracy, Alley and Matthew
Rodney, Cheryl, Mason, McKenna and Marek