Sep 30, 2017 @ 19:17
On Friday, September 29th, 2017, Northern Ontario NDP MPPs Michael Mantha (Algoma Manitoulin), France Gélinas (Nickel Belt), Gilles Bisson, (Timmins—James Bay), Sarah Campbell (Kenora—Rainy River) and John Vanthof (Timiskaming—Cochrane) released the following joint statement responding to recent comments by the Liberals and Progressive Conservatives about Northern Ontario:
"In the same debate where the Liberal member from Northumberland—Quinte West called the North "no man's land," the Conservative member for Nipissing characterized it as 'rock and swamp'. New Democrats were quick to bring the discussion back to Northern policy then and we'll continue to do so.
The North is not the 'no man's land,' the Liberals describe and is so much more than just 'rock and swamp,' despite what the Conservatives may think—the North is our home and home to many Ontario families. Exchanging political cheap shots doesn't benefit Northern families, it moves the discussion away from solving the challenges and seizing the opportunities the North provides.
Northern families need doctors, specialists, community schools, and jobs and opportunities—especially for young people. It's bad enough that it took a comment in Toronto for the Conservatives to finally realize that the Liberals don't stand up for Northern Ontario but using this issue as a way to avoid talking about policies that can benefit our region is a disservice to us all.
Northerners haven't forgotten that the last time the Conservatives called the shots the cuts to the North were deep in health care, rail and bus transportation—municipal transit services vanished altogether in places like Fort Frances and Dryden because of these cuts. The North remembers that they slashed five ridings in our region. Now, the Conservative are hiding any plans they have for the North because they know that Northern families won't like them.
New Democrats will continue to focus on the things that matter to Northern families —sparking the Ring of Fire development, stopping the closure of our schools, lowering electricity costs and ending the deep cuts to Northern health. We don't need comments made in Toronto to know that the Liberals will continue to let us down and that the Conservatives would cut the things we care about. And we certainly don't need Conservatives piling on to those negative stereotypes."
---
Handard: Sept. 21 2017
Mr. Victor Fedeli:
In the north, Speaker, if you travel and you fly over and look down, you're going to see one of two things. You're going to see either rock or swamp.
I'll use the polite word—
[interjections]
Mr. Victor Fedeli: Lakes—lots of lakes. You're going to see wetlands.
[debate continues]
Mr. John Vanthof: The member from Nipissing, whom I deeply respect and who is from northern Ontario and proud of it, I'm sure, stated that when you fly over northern Ontario, you don't see anything but rock and swamp. I've farmed my whole life in northern Ontario, and maybe that's all you see in Nipissing and North Bay, but over northern Ontario, there are all kinds of other opportunities that we can exploit.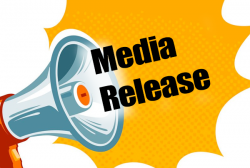 Latest posts by This Media Release
(see all)