Today, Dr. Eric Hoskins, Minister of Health and Long-Term Care, issued the following statement:
"Today, Premier Kathleen Wynne, Marie-France Lalonde, Minister of Community Safety and Correctional Services, and I met with the Chief Medical Officer of Health and Provincial Overdose Coordinator Dr. David Williams, and Dr. Dirk Huyer, Chief Coroner for Ontario, to discuss Ontario's comprehensive Opioid Strategy and how to further expedite initiatives underway to support communities across the province.
As the government rolls out $222 million in new investments to fight the opioid crisis that were announced last week, the Premier and I have directed that the flow of funding for harm reduction initiatives be accelerated. This will ensure that the individuals who are most at risk can get the help they need in their communities as quickly as possible. Ensuring that patients, families, and caregivers have the most up to date information available, as well as supporting front-line workers, organizations and clinicians with the resources they need to raise awareness and prevent overdoses, is also a top priority.
Over the past week, Premier Wynne and I have also met with harm reduction workers, health care advocates, people with lived experience and front line staff from across the province who have been working to help keep people at risk of opioid overdose safe. These meetings provided a valuable opportunity to hear firsthand from those closest to the crisis gripping communities. Our government will continue to look to their wisdom as we fight this crisis together.
Any life lost as a result of opioid use disorder is a needless, preventable tragedy. All of us must continue to work together to end the stigma that remains around mental illness and addiction so that everyone in Ontario has equal opportunity to live healthy lives and thrive."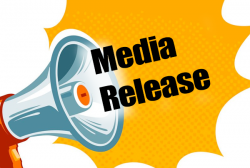 Latest posts by This Media Release
(see all)