Wesdome Gold Mines Ltd. is pleased to update drilling progress in the 300W area of its wholly-owned Eagle River Mine, Wawa, Ontario.
Since the up-plunge potential of the 300W area was initially recognized (Press Release dated Sept 15, 2016), drilling has continued to confirm potential (Press Release dated April 27, 2017).  We have now traced the zone 300 metres up-plunge where it appears to lengthen and remains open (Figure 1).
HIGHLIGHTS INCLUDE:
Hole 890-E-72      48.14 g/t Au cut over 1.82 m True Width
Hole 890-E-80      23.39 g/t Au cut over 1.52 m True Width
Hole 890-E-96      23.50 g/t Au cut over 1.49 m True Width
Hole 890-E-97      35.38 g/t Au cut over 1.52 m True Width
Hole 890-E-102    18.20 g/t Au cut over 1.52 m True Width
Hole 890-E-103    30.81 g/t Au cut over 1.51 m True Width
Hole 890-E-104    41.99 g/t Au cut over 2.72 m True Width
Hole 890-E-107    30.58 g/t Au cut over 1.51 m True Width
* high assays are cut (capped) at 140 g/t Au
Complete new drilling data is provided in Table 1 with locations shown in Figure 1.
Duncan Middlemiss, President and CEO, commented "These new results are in a very desirable location with respect to existing development.  We are currently developing an exploration/access drive to this area on the 750 m level.  Expanding resources at shallower depth that remain open and easily accessible support our plan to open up new working areas and increase underground production.  Additionally, the grades of this 300 West extension are above the existing mine reserve grade which bode well for near term production."
"The recent exploration success and near term potential of the Eagle River Mine parallel zones, which includes the high grade and above average width 300 E Zone, and the 7 Zone, have certainly given us cause to re-evaluate our near term plans. The 300 and 7 Zones are located north of the 8 Zone, which has been in production for the majority of the mine life and extends to the eastern extents of the mine diorite. Our focus will be to systematically explore for the presence of the parallel zones to the east with the goal of adding additional workplaces and increasing our production profile."
The 300W area consists of steeply dipping, tabular, shear hosted quartz veins which occur in a quartz diorite stock near its contact with volcanic rocks.  The 300W remains open to the west and above as illustrated in Figure 1.
TECHNICAL DISCLOSURE
All assays are performed by fire assay on 25 gram aliquots at the Eagle River Mine assay office.  Duplicates, replicates and blanks are routinely employed to monitor quality control.  The technical content of this release has been compiled, reviewed and approved by George N. Mannard, P.Geo, Vice-President Exploration and "Qualified Person" as defined and required by National Instrument 43-101 "Standards of Disclosure for Mineral Projects."
Table 1
300 WEST ZONE 2016 SIGNIFICANT INTERSECTIONS
Hole
From
To
Corelength
True
Grade
Cut Grade *
No.
(m)
(m)
(m)
Width
(gAu/t)
(140 gAu/t)
(m)
890-E-72
169.70
171.80
2.10
1.82
48.14
48.14
890-E-79
159.40
161.15
1.75
1.52
16.19
16.19
890-E-80
182.50
184.65
2.15
1.52
78.09
23.39
890-E-81
209.20
211.80
2.60
1.84
9.91
9.91
890-E-83
149.80
151.55
1.75
1.52
10.37
10.37
890-E-96
204.50
206.45
1.95
1.49
23.50
23.50
890-E-97
218.30
220.45
2.15
1.52
35.38
35.38
890-E-98
232.60
235.20
2.60
1.49
0.77
0.77
890-E-99
259.30
261.65
2.35
1.51
11.68
11.68
890-E-100
156.60
158.55
1.95
1.49
2.62
2.62
890-E-101
132.85
134.50
1.65
1.50
2.39
2.39
890-E-102
142.30
144.05
1.75
1.52
18.20
18.20
890-E-103
186.95
189.30
2.35
1.51
35.81
30.81
890-E-104
195.75
199.30
3.55
2.72
44.74
41.99
890-E-105
183.90
186.05
2.15
1.52
5.25
5.25
890-E-106
167.40
169.60
2.20
1.91
10.38
10.38
890-E-107
203.80
206.15
2.35
1.51
37.06
30.58
890-E-108
221.45
223.40
1.95
1.49
1.31
1.31
*  high assays are cut to 140 gAu/t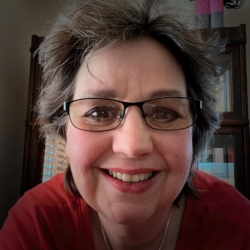 Latest posts by Brenda Stockton
(see all)