Jul 18, 2017 @ 20:12
A particularly tragic weekend had the Ontario Provincial Police responding to four fatal collisions, which claimed the lives of seven people, including three motorcyclists.
In a triple-fatality incident on Saturday, a pick-up truck collided with a commercial truck in northwestern Ontario, killing all three occupants of the pick-up truck. Speed was a factor in the collision. The commercial truck driver was reported as driving properly at the time.
On the same day, a vehicle traveling on a secondary highway in central Ontario crossed the centre line, striking four of seven motorcyclists traveling in the opposite direction. Two of the motorcyclists – a man and a woman – died and two other motorcyclists received life-threatening injuries.
A third motorcyclist died in central Ontario on Saturday after colliding with a minivan. All three motorcyclists involved in these two separate incidents were reported as driving properly at the time of the collisions.
A seventh person died as a result of being pinned between his pick-up truck and a tree in central Ontario. The man was outside the truck, trying to stop it when it rolled down an embankment and trapped him when it struck a tree.
The OPP is reminding road users to not let their guard down during the summer months, when Ontario roads are extra busy with residents and tourists taking family vacations and traveling throughout the province.
Drivers need to be particularly mindful of safely sharing the road with motorcycles, which can be difficult to see and require a watchful eye at all times.
The OPP is also issuing a reminder that while they remain committed to keeping the motoring public safe, road users play a vital role in reducing the number of deaths, by driving safely and being a responsible passenger that does not tolerate traveling with an unsafe driver.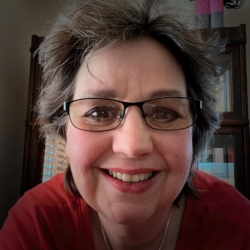 Latest posts by Brenda Stockton
(see all)