Weather – Sunny. Wind northeast 20 km/h. High 22. UV index 8 or very high.
News Tidbits – The Forest Fire hazard is low to high with areas of most concern in the northern portions of the Northeast Region.
Ontario continues to deploy fire management resources to assist with the forest fire situation in British Columbia. By the end of today, there will over 250 people from Ontario in British Columbia. Today an additional 107 personnel are being deployed to the province. Ontario is scheduling to send another resource deployment of close to 100 personnel to British Columbia later this week. The sharing of resources across Canada is facilitated by the Canadian Interagency Forest Fire Centre under the Mutual Aid Resource Sharing agreement. This allows provinces to assist each other during periods of forest fire escalation.
Northern Lights Tonight? – Spaceweather.com says that the coronal mass ejection (CME) hurled toward Earth by sunspot AR2665 on July 14th has arrived. The leading edge hit our planet's magnetic field this morning at approximately 1: 45a.m. Forecasters say there is a 75% chance of G1 or G2-class (minor to moderate) geomagnetic storms later today as Earth passes through the CME's magnetized wake. With a little luck we may see them tonight!
The graphic at right shows the possibility of Northern Lights at 10:25 this morning.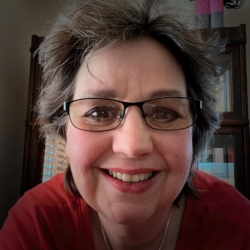 Latest posts by Brenda Stockton
(see all)