Jun 5, 2017 @ 10:53 – The Chapleau Detachment of the Ontario Provincial Police have issued a press release advising that Highway 129 will be closed for an estimated two days because of a culvert collapse at Poulin Creek.
Editor's Note –  Poulin Creek is just south of the Highway 129/101 Junction. This culvert collapse and replacement will prevent travellers taking 129 from Thessalon to Chapleau or those taking the Sultan Road 'shortcut' from Sudbury.
Jun 5, 2017 @ 10:50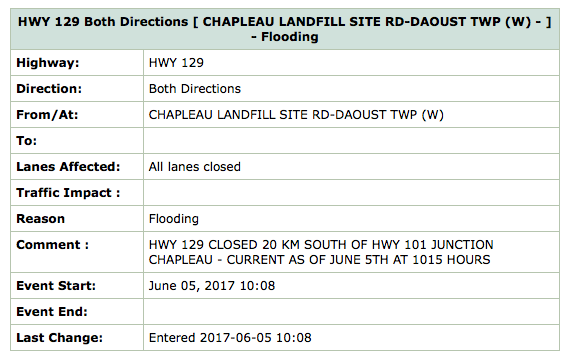 Jun 5, 2017 @ 10:27 – Ontario 511 has tweeted that Highway 129 is closed 20km south of the Hwy 101/Hwy129 Junction (Chapleau) due to flooding. There is no other information available at this time.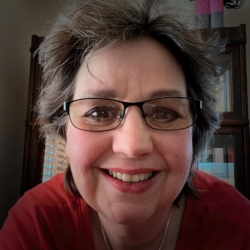 Latest posts by Brenda Stockton
(see all)