May 24, 2017 @ 10:59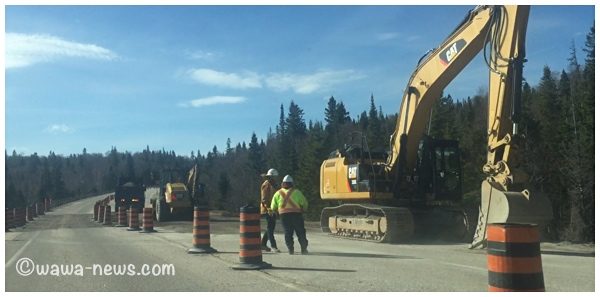 This year the MTO is reporting in excess of 200 construction projects in Ontario. These projects consist of highway expansions, bridge replacements and road maintenance which may result in road closures, reduced lanes, lane realignments and reduced speed limits.
When travelling, drivers should be prepared to possible delays in construction zones. Speeds are reduced in construction zones, and often there is gravel, rick-rack pavement, and uneven heights of pavement. Remember that speeding fines are doubled in construction zones where workers are present and that driver's licence/vehicle seizure provisions apply for the offence of speeding under section 172 of the HTA.
In Wawa, construction is underway south and north of Wawa (Hwy 17).