May 16, 2017 @ 17:38
SPECIAL WEATHER STATEMENT
FOR NORTHERN ONTARIO
ISSUED BY ENVIRONMENT CANADA
AT 4:21 P.M. EDT TUESDAY 16 MAY 2017.
———————————————————————
SPECIAL WEATHER STATEMENT FOR:
=NEW= WAWA – WHITE RIVER – PUKASKWA
=NEW= AGAWA – LAKE SUPERIOR PARK
=NEW= TIMMINS – COCHRANE – IROQUOIS FALLS
=NEW= CHAPLEAU – MISSINAIBI LAKE.
———————————————————————
==DISCUSSION==
TOTAL RAINFALL AMOUNTS UP TO 75 MM POSSIBLE BY THURSDAY EVENING.
SHOWERS BEGINNING THIS EVENING ARE EXPECTED TO TAPER OFF BEFORE
MORNING. HOWEVER, RAIN WILL RETURN WEDNESDAY AFTERNOON AND LAST INTO
THURSDAY EVENING AND COULD BE HEAVY AT TIMES.
RAINFALL AMOUNTS TONIGHT AND TOMORROW ARE EXPECTED TO BE UP TO 20 MM WITH THE HIGHEST RAINFALL AMOUNTS MORE LIKELY WEDNESDAY NIGHT AND
THURSDAY.
THIS STATEMENT WILL BE UPDATED AS NEW INFORMATION ARRIVES AND MAY BE
UPGRADED TO A RAINFALL WARNING AS THE EVENT DRAWS NEARER.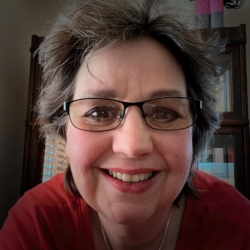 Latest posts by Brenda Stockton
(see all)