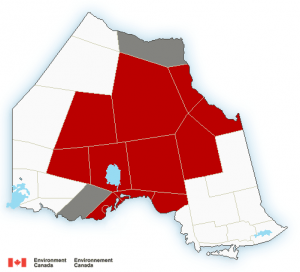 Apr 27, 2017 @ 07:30
Freezing rain warnings are in effect for most of northeast/north-west Ontario with variations. Please check Environment Canada for more information on the other areas. If you are travelling today, please make sure that you are prepared for road closures/delays as this system may transition into snow this evening for many areas.
4:46 AM EDT Thursday 27 April 2017
Freezing rain warning in effect for:
Wawa – Pukaskwa Park
White River – Dubreuilville
Significant ice build-up due to freezing rain is expected or occurring.
Freezing rain is expected over northwestern parts of the region this morning, mainly near and northwest of a line from Pukaskwa to White River.
The freezing rain will change over to scattered showers by noon as temperatures rise above the zero degree mark, heralding the arrival of much milder air from the south.
Surfaces such as highways, roads, walkways and parking lots will become icy, slippery and extremely hazardous. Beware of branches or electrical wires that could break under the weight of ice.
Freezing rain warnings are issued when rain falling in sub-zero temperatures creates ice build-up and icy surfaces.
Please continue to monitor alerts and forecasts issued by Environment Canada. To report severe weather, send an email to [email protected] or tweet reports using #ONStorm.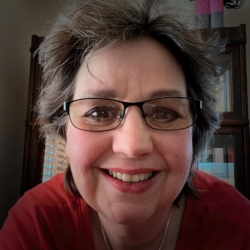 Latest posts by Brenda Stockton
(see all)