Apr 26, 2017 @ 06:22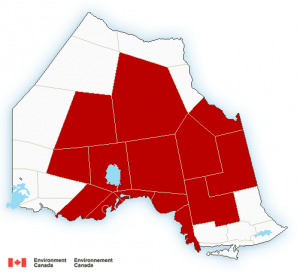 4:39 AM EDT Wednesday 26 April 2017
Freezing rain warning in effect for:
Wawa – Pukaskwa Park
White River – Dubreuilville
Agawa – Lake Superior Park
Significant ice build-up due to freezing rain is expected or occurring.
A long lasting period of freezing rain today into tonight.
Freezing rain associated with a late season ice storm will continue today and tonight. Freezing rain will change to rain tonight, possibly heavy at times, as temperatures slowly rise above the zero degree mark.
Surfaces such as highways, roads, walkways and parking lots will become icy, slippery and extremely hazardous. Beware of branches or electrical wires that could break under the weight of ice. Public Safety Canada encourages everyone to make an emergency plan and get an emergency kit with drinking water, food, medicine, a first-aid kit and a flashlight. For information on emergency plans and kits go to http://www.getprepared.gc.ca/
Freezing rain warnings are issued when rain falling in sub-zero temperatures creates ice build-up and icy surfaces.
Please continue to monitor alerts and forecasts issued by Environment Canada. To report severe weather, send an email to [email protected] or tweet reports using #ONStorm.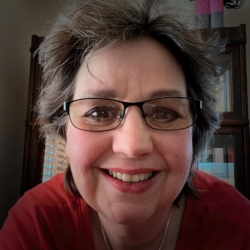 Latest posts by Brenda Stockton
(see all)