Apr 17, 2017 @ 12:30
Sault College's third-year Child and Youth Worker (CYW) students are giving back to our community by organizing and hosting the 12th annual W.A.L.K. in the College's With the support of many local agencies and staff and students of the Sault College CYW program, the W.A.L.K. will offer free admission, activities, lunch, raffles and much more to families in Sault Ste. Marie. All proceeds raised during the event will go to Big Brothers Big Sisters' after school program.
CYW students are proud and excited to collaborate with various local agencies, whose support is directly linked to the success of this event. "We have gained support from multiple organizations throughout the city. They have generously donated various items in support of this event, which will in turn, benefit many community members," says Jessica Myers, Chair of the Publicity Committee, and Child and Youth Worker student. Jessica also notes that parking is free in the J South lot for participants.
We encourage community members to spread the word about the W.A.L.K, so we can reach as many families as possible. Those who are interested in bringing their children and/or families for a free day of fun activities are encouraged to contact Jessica Myers at [email protected] or Donna Mansfield at 705.759.2554 extension 2549.
The third-year CYW students would like to extend a special thank you to the community supporters for their generous donations for the raffle table, and/or their financial support including: Kiwanis Sault Ste. Marie, Summit Community Foster Care, Ace Hardware, Metro Northern Avenue, Heart and Stroke Foundation, David's Tea and Sault College. Their support of this exciting event is instrumental in making it a success.
About Sault College CYW Program
Professional Child and Youth Care practitioners (CYCs), or Child and Youth Workers (CYWs) specialize in helping children, youth and families improve their lives. As a student, you will receive training in areas such as counselling, addictions, sexuality, recreation, mental health and special needs. Your courses will place a strong emphasis on practice and application, including four levels of supervised field placement in a variety of settings. Unlike many other colleges, we will provide you with field placements that are scheduled alongside your academic courses so you can practice and process what you are learning. Theory and application will be woven together throughout your training so you will have many opportunities to gain hands-on experience and learn from the experiences of others.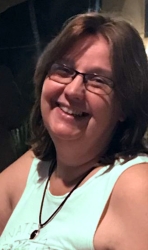 Latest posts by Brenda Stockton
(see all)