Apr 17, 2017 @ 15:00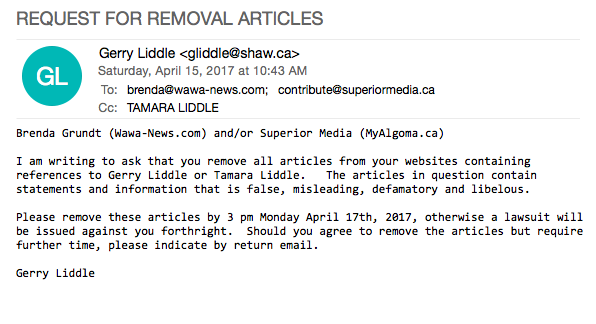 I, Brenda Grundt, editor and publisher of Wawa-news.com refuse to remove any articles that have been written concerning the actions and behaviors of Gerald 'Gerry' Liddle and/or Councillor Tamara Liddle. I stand by my research and writing and refuse to be bullied by these individuals.
The tax-paying public in Wawa has the right to know the costs, where their tax dollars have gone and will go as a result of these two individuals actions against the Municipality and Municipal Staff.
The Municipality of Wawa has already been awarded costs in defense of a court action in which the Liddles didn't even bother to attend. The claims by the Liddles were declared unfounded as a result by Judge Gareau.
I look forward to publishing the report that will be delivered to Wawa Municipal Council in the near future regarding these costs.
Brenda Grundt,
Editor/Publisher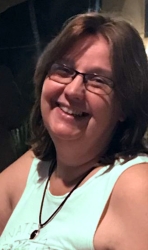 Latest posts by Brenda Stockton
(see all)