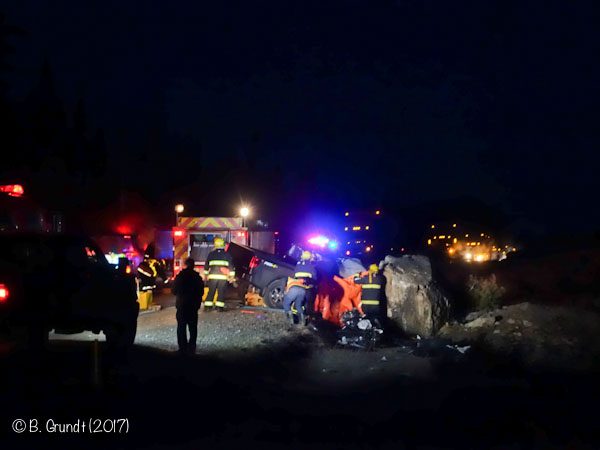 Highway 17 north of Wawa remains closed at this time due to a single vehicle fatal collision. At 4:45 this morning, Algoma EMS and Wawa Fire Department attended the scene of a single vehicle collision about 30 kilometres north of Wawa.
Emergency vehicles at the site blocked both lanes of the highway to allow emergency services to work. An ambulance was observed leaving the scene at one point, while firefighters continued to work on the passenger side. Just after 6 a.m. the vehicle was covered with a tarp, and extrication ceased.
A team will have to be dispatched to investigate the collision, and Highway 17 remains closed at this time.
As Wawa-news returned to Wawa, it was observed that there was still traffic flowing north. At 6:45 there was no barricade preventing travel north at the intersection of 101/17; and the MTO sign at the MTO yard 1 km north of Wawa read that Highway 17 was closed at Hwy 519. A short time later the barricades have been put in place.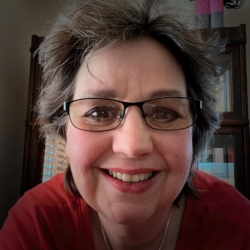 Latest posts by Brenda Stockton
(see all)