Mar 6, 2017 @ 08:11
You may recall that in the first edition of News from the Park since new session of the Legislature opened, I wrote that my colleagues and I were truly eager to get back to business in Queen's Park to address the concerns of all Ontarians. If you read or watched any news at all, you couldn't help but have seen evidence of this all week long.  And it will come as no surprise that the focus of the NDP caucus is on solving Ontario's electricity woes.
On Monday, NDP leader Andrea Horwath used the opening of this new session as an opportunity to share the party's plans to tackle the problems that successive Conservative and Liberal governments have created through bad decision making; decisions that often catered to selfish political designs rather than addressing the needs of the people of Ontario. Our new plan is based on the premise that it is time for the people of Ontario to pay less for – and own more of – our hydro.  The plan that we propose promises to deliver an affordable, reliable public power to residential homes, farms, and businesses across the province.
Each year my office sees an increase in the number of calls and letters we receive from constituents desperately seeking help as they struggle month after month to pay the bills, keep a roof over their head and put food on the table.  We receive appeals from seniors, growing families, farmers and business operators who, at one time, were living comfortably.  Successive Liberal and Conservative governments have been treating electricity as if it is a luxury in our society.  Electricity may have been a luxury over a century ago, but today we all know that is the case no longer.  Electricity is not a luxury, and it shouldn't be priced like one.
This week we again heard the Premier admit that she and her Liberal colleagues have failed the people of Ontario when it comes to implementing sound energy policies. For years they have failed to really see and comprehend the terrible impact their decisions have had on the public, farmers, and businesses. On Thursday the Premier issued a statement in which she said, "For too long, governments — my own included — have made mistakes in the way we've structured Ontario's electricity system. That has resulted in rates that are unfairly high." She now says she finally gets it – now – after how many families have suffered terribly, going without basic necessities; now that countless business owners have had to shutter their shops because they can't pay skyrocketing hydro bills.
The Liberals have just released a plan that at best merely tinkers around the edges where they think it might help Premier Wynne and her party. And we see Mr. Brown's Conservatives oppose without proposing solutions. That's not going to cut it for families who are facing growing costs, growing debt and stagnant or dropping incomes. Their plan claims to reduce residential bills by 25% by stretching global adjustment charges over 30 years. This does not address the costs of privatization or oversupply, and incurs $1.4 billion in interest costs per year, meaning that interest costs could be more than $40 billion over 30 years. Under the Liberal plan, bankers collecting billions of dollars in interest payments are the winners – interest payments that come out of the pockets of Ontario families.  The people of Ontario are going to pay $40 billion dollars for the Premier's poor decisions.  Saying sorry after causing a catastrophic wreck just doesn't cut it.
The NDP's plan, released Monday, will lower hydro bills by reversing the Liberal and Conservative government's costly selloff, as well as through a number of immediate steps and long-term fixes to the hydro system. It will end the practice of paying private and foreign corporations to produce electricity Ontario doesn't need, and commits to review and renegotiate bad private power contracts that mean higher hydro bills. Additional commitments built into the package include scrapping the premium rural consumers pay on their delivery charge, capping private profit margins and ending Time of Use billing.  And we plan on putting Hydro One back into the hands of the people of Ontario as a publicly owned utility, as it should be.
I encourage you to check out our hydro plan and decide for yourself. You can find it online at http://act.ontariondp.ca/hydro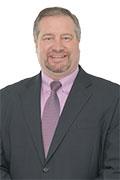 Michael Mantha is MPP for Algoma-Manitoulin. He is currently the NDP Critic for Indigenous Relations and Reconciliation and NDP Critic for Northern Development and Mines. Michael Mantha is currently serving his second consecutive term as MPP for Algoma-Manitoulin. Constituents can reach his constituency office by email at
mmantha-co@ndp.on.ca
 or by phone at 705-461-9710 or Toll free 1-800-831-1899.
Latest posts by Brenda Grundt (see all)