Mar 2, 2017 @ 20:42
The Federation of Northern Ontario Municipalities (FONOM) would like to commend the Minister of Energy, Glenn Thibeault and the provincial government for announcing today that they will lower electricity bills by 25 percent on average this summer for all residential customers.
Ontario's Fair Hydro Plan consisting of the 25 percent reduction includes the 8 percent rebate on the provincial portion of the HST that was announced in January of this year. FONOM supports the initiative of broadening and increasing the relief to all ratepayers while continuing to provide enhanced relief for rural and low-income customers.
These latest steps demonstrate that the province is committed to addressing the issue of unaffordable electricity costs which impacts all of Ontario, including families, small businesses, industry and municipalities.
"We are pleased that electricity ratepayers will see the positive benefits of this announcement in the near future and for the commitment that rates will not increase beyond the rate of inflation for the next four years," said Mayor Alan Spacek of Kapuskasing and President of FONOM. "FONOM has raised this issue repeatedly, pressing upon the government to take immediate action to provide relief to ratepayers."
"We look forward to seeing this initiative implemented and learning more details to ensure all sectors of our economy see electricity bill relief," said Spacek.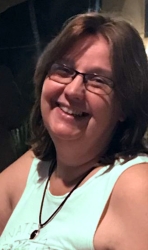 Latest posts by Brenda Stockton
(see all)