The Rotary Club of Chapleau held it's 20th Annual Chapleau Pike Ice Fishing Derby on Saturday, February 11th. This was a sold out event, going on sale November 24th, 2016 and gone by January 24th, 2017. They offered a  2017 Red 4 door 4×4 Dodge Ram draw prize,  and 10 special early bird prizes, and a draw for a one week fly in fishing package for two at Henderson's Outposts.
Winners:
1st Prize $10,000 – Isabel Chicoine with a 6.11 lb pike
2nd Prize Honda TRX 4-wheeler – Robert Moss with a 4.66 lb pike
3rd Prize $4000 – Karen Kemp with a 3.91 lb pike
4th Prize $2000 – Nick Orton with a
5th Prize $1000 – Daniel K. Tremblay with a 3.8 lb pike
6th Prize $900 – Yves Gervais 3.51 lb pike
7th Prize $800 – Gilles Cyr 3.41 lb pike
Winners of the twenty $100 draws to celebrate 20 years of the Pike Ice Fishing Derby in Chapleau: Brenda Bernier, Pierrette Ouellette, Ron Olar, Donald Champagne, Helen McWatch, Waclaw Waloszek, Daniel Fortin, Ron Martel, Charles Orton, Mireille Fortin, Leonard Perry, Solange Roy, Graham Bertrand, Christopher Langshaw, T.J. Legge, Susie Lavoie, Ray Lahaye, Jean-Claude Cyr, Linda Henderson and Brad Robinson.
2017 4 Door 4×4 Dodge Ram Truck – Daniel Turcotte
Winners of the 10 Early Bird Prizes
Pop-up Ice Fishing Hut – Melissa Caron,
Ice auger – Jean-Philippe Allaire,
Fitbit – Belinda Landry,
NAPA Ice Fishing Gear – Patricia Fournier,
Weed Whacker – Amber Bielhartz,
Skidoo Sled – Placide Champagne,
Filet Knife – Fred Goheen,
Nordic Ice Auger – Brenda Bernier,
Fitbit – Tammy Curtis, Chainsaw – Perry Shantz
Return of the Tags and Sticks (Two Fishing Reels):
Johanne Allaire
Keith St-Amand
Day Group Gift Baskets
René Tremblay,
Miriam Courty,
Mike Borho
50-50 Draw – Gary McAdam
Henderson's Outpost One Week Fly-In Fishing Package – David Lahaye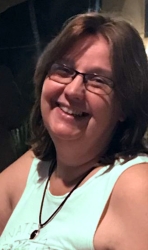 Latest posts by Brenda Stockton
(see all)