This weekend will see an influx of fishermen and their snowmachines for the 14th Annual Wawa Ice Fishing Derby. At press time there are close to 1000 fishermen registered, with about half of the registrants coming from Wawa, the balance are from all over, Toronto, Quebec, Michigan and Ohio. This is one of the largest ice fishing derbies in Northern Ontario with over $100,000 in prizes. A Toque and a pen are given to each registrant as part of their ticket.
In a community minded decision, the committee has given a $10 certificate to every fisherman for a meal. This will allow each one to patronize the local (including the two restaurants in Hawk Junction) restaurant of their choice at any time during the weekend up to 1:00 p.m. Sunday. The restaurants have agreed to put on specials for the fishermen.
Only (2) Lake Trout and (2) Whitefish can be entered into the draw. The fish must be tagged live on the lake, and when they are taken to the arena they are weighed and cleaned. The Derby Committee reminds every fisherman to keep their ice huts clean and not to litter during the course of the evening.
There are two four-wheelers and two showmachines to be drawn for door prizes on Friday and Saturday evening. Then if you are lucky enough to catch a fish, you may win one of ten prizes in each category (Lake Trout and Whitefish). On top of that, there are 146 smaller prizes (computer drawn), and 12 "surprise" prizes. When you register there have been 12 numbers pre-drawn that if your ticket matches, you win! Over $100,000 in prizes are available.
Nuit will play on Saturday evening at the Arena for the dance. If you would like to have an evening of dancing, there is a ticket for all non-derby participants available at the door for $5.
Committee members Fred Gatz, Vic Uhler, Jonathan Gatz, Dale Lapham, Peter Magi, Scott Robinson, Doris Beckerton and Shane Wardrop have spent a lot of time organizing this event since the first week of October for the benefit of the community, so go and get your tickets.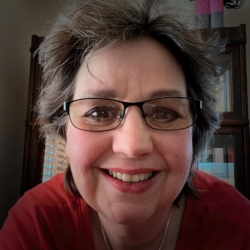 Latest posts by Brenda Stockton
(see all)