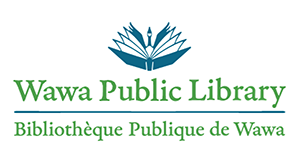 New Books on the 7- Day Shelf this week are: "Out of Nowhere" by Sandra Brown, "The Keeper of Hidden Books" by Madeline Martin, "Gone Tonight" by Sarah Pekkanen and "The Book Binder" by Pip Williams!
En Français, nous avons "Une Belle Vie" par Virginie Grimaldi.
Staff Pick of the Week is "The Handmaid's Tale" by Margaret Atwood. From the book jacket:
Offred is a Handmaid in the Republic of Gilead. She may leave the home of the Commander and his wife once a day to walk to food markets whose signs are now pictures instead of words because women are no longer allowed to read. She must lie on her back once a month and pray that the Commander makes her pregnant, because in an age of declining births, Offred and the other Handmaids are valued only if their ovaries are viable. Offred can remember the years before, when she lived and made love with her husband, Luke; when she played with and protected her daughter; when she had a job, money of her own, and access to knowledge. But all of that is gone now…
Funny, unexpected, horrifying, and altogether convincing, The Handmaid's Tale is at once scathing satire, dire warning, and tour de force.
Thank you to all who participated in our Summer Reading BINGO challenge! We hoped you enjoyed your summer reading! We had a lot of entries for the kids and adults. Congratulations to James Maki and Heather Watson Crawford on winning the prize packages!
TD SUMMER READING CLUB- Our Summer Reading Club is wrapping up for the summer! Stay tuned for next week's article as we announce the winners of the tablet and the candy jar!
Our seed library is open for all to use. We have a wide variety of seeds available to you.  Just ask at the circulation desk and Lesley would be very happy to help you.  Borrow, grow, share.   Happy Gardening! Coming up in September, the Wawa Public Library will be hosting a Seed and Plant Swap! The date will be announced soon so stay tuned.
The library staff is working hard preparing for the afterschool program! We will begin again in October and will confirm the date as soon as possible.  In the meantime, children are more than welcome to visit the library anytime after school. The learning computers, the game table and, books of course are always available to the children. See you soon!
If you enjoy all things Pokemon, you have to check this out! Trainers can meet other trainers and add friends to their friends list, battle in a raid, take over gyms, battle other trainers and gain valuable XP that allows them to level up!
If you are interested in trading or battling your cards, join us! Trainers have access to free wifi. Come and join us at our next Pokemon Go Club on Saturday September 9th starting at 11:00am at the Wawa Public Library!
If you love fantasy stories and always wanted to live out your dreams of plundering dragons' hoards and saving nobility in distress this may just be the club for you. Dungeons and dragons is a pen & paper, swords & sorcery game that has recently gone under a large redesign to deal with many of the concerns of the classic game. The current game takes place in the Spell-Jammer setting and runs Wednesday nights from 4:30-6:30pm by James Smith and is open to all ages 11+. More games for different age groups may come soon.
Seniors are invited to join our Knitting Connections group! For the summer months we are meeting on Thursday's at 3:00pm! Next week we go back to 1:00 pm on Thursday. All yarn and needles provided by the library. All of projects will be donated to those in need! Our box for the Ukraine is almost full!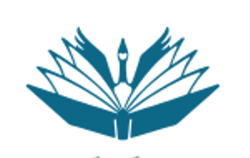 Latest posts by Wawa Public Library
(see all)