MPP Michael Mantha (Algoma-Manitoulin) responded to Health Minister Sylvia Jones' announcement that the government will provide a one-time funding increase to Public Health Units (PHU) who voluntarily merge.
"In the North PHUs provide services to vast areas spanning dozens of communities with unique needs and circumstances," said Mantha. "The realities faced by Northern PHUs are different from those in urban and southern parts of Ontario. Only offering additional funds to PHUs that can merge is disadvantaging Northerners who are coping with decades of underfunding to public health and mental health services."
At the Association of Municipalities of Ontario Conference in London, Minister Jones also announced a return to the previous 75%-25% cost-sharing formula for public health between the province and municipalities.
"While the return to the previous funding formula is welcome news, the province decreased it's funding for public health by 12.1% this year," said Mantha. "This is unacceptable and will harm vulnerable populations in the North who need access to PHU services."
MPP Mantha is calling on the government to utilize the $416 million in unspent funds allocated for public health, as identified by the Financial Accountability Office, to restore full, reliable funding to PHUs.
"We need stable funding for public health in the North to tackle the healthcare crisis, as well as the mental health and addictions, crisis affecting communities across our region."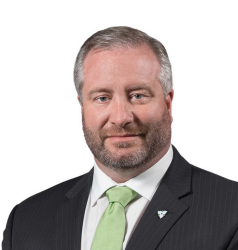 Latest posts by Michael Mantha
(see all)