Following the release of the Auditor General's "Special Report on the Changes to the Greenbelt", Michael Mantha (MPP for Algoma-Manitoulin) is calling on the Premier to immediately recall the legislature and reverse the removal of land from the Greenbelt that happened last fall.
MPP Mantha issued the following statement:
"Today the Auditor General made it clear that the 'exercise' undertaken by the Minister of Municipal Affairs and Housing to identify Greenbelt lands to be developed was biased, flawed and completely indefensible. I am calling on the Premier to prove his claim that he and Minister Clark were not involved in this decision by immediately recalling the Legislature so that we can return these important farmlands, wetlands, and greenspaces to the Greenbelt.
We always knew that paving over the Greenbelt was not about building more housing. The Auditor General's report has confirmed that government has wasted time and taxpayers' money in the middle of a housing crisis. It is inexcusable for Premier Ford to wait until the start of the next session to right this wrong.
The Premier must also work to restore public trust by fully complying with the ongoing Integrity Commissioner investigation into the actions of his government."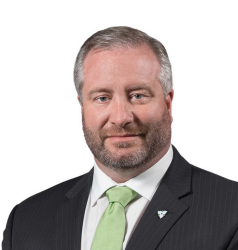 Latest posts by Michael Mantha
(see all)