New books on the 7-Day Shelf this week are: "The Librianist" by Patrick Dewitt, "The Only One Left" by Riley Sager, "Whispers at Dusk" by Heather Graham and "Flop Dead Gorgeous" by David Rosenfelt. En Français, nous avons "Rentre Avant la Nuit" par Lisa Jewell.
The staff pick of the week is "The Identicals" by Elin Hilderbrand.
Nantucket is only two and a half hours away from Martha's Vineyard by ferry. But the two islands might as well be worlds apart for a set of identical twin sisters who have been at odds for years. Just because twins look exactly the same doesn't mean they're anything alike–and Tabitha and Harper Frost have spent their whole lives trying to prove this point. When a family crisis forces them to band together–or at least appear to–the twins come to realize that the special bond that they share is more important than the resentments that have driven them apart. A story of new loves, old battles, and a threat that gives a whole new meaning to the term sibling rivalry, THE IDENTICALS is Elin Hilderbrand at her page-turning best.
Join us on Saturday, August 12th at 11:00 am for our Pokémon Go Club. If you are looking for someone to battle, trade, or play with, or need some tips on how to battle a legendary, you should check this out. The Club is open to adults and kids, anyone who is playing Pokémon Go or any Pokemon card collectors looking for a trade or a battle! Gotta catch'em all!
Our TD Summer Reading Club is at the halfway mark! There is lots of activities happening at the library! Check out our Story and Craft Clubs in both French and English, Cine-Club, Clay Club, Steam Club and Game Club! We will be visiting the daycares again this year to give even more kids a chance to participate and win some prizes! Don't forget to check out our Story Walk! Our Summer Bingo Reading Challenge is well underway! BINGO cards can be picked up at the library or downloaded from the website. (go to wawa.olsn.ca> club> TD Summer Reading Club).
Our 3rd Family Photo Scavenger Hunt was a huge success! Thank you to all who participated! Congratulations to the 1st place winners Team Cresswell/Lamon, 2nd place Team Mitchell/McLary, 3rd place winners Team Maki and Honourable Mention Team Watson/Crawford! We hope you had fun accomplishing all the photo tasks! A huge thank you to all our donors. It is with these donations that we are able to have such awesome prize packages, new books for the reading programs, supplies and materials for crafts and a great Summer's End Pizza Party!
Thank you to The Rotary Club of Wawa, Alamos Gold, Evolugen, Wesdome, Red Apple, Hawk Air, Northern Lights Ford, Wilderness Helicopters, A.J.'s Pizza, The Brick Wawa, John's Independent Grocer, Royal Canadian Legion of Wawa, Mission Motors, Green Cabin Pottery and Subway.
STRANGER THINGS ESCAPE ROOM- Aug. 18/19/20- We are very excited to have this event as a Wawa Public Library Fundraiser. The cost is $20.00/ 4 player team!  Payment must be made at the time of sign-up to reserve your spot. We accept cash or e-transfer to [email protected].  Sign up at the Circulation Desk or call 705-856-2244 ext 290 to reserve a timeslot!
"You may be the only people who can thwart Vesna's plans and keep the Upsidedown from taking over Wawa. Come and see if you can escape in time to save us all!"
If you love fantasy stories and always wanted to live out your dreams of plundering dragons hoards and saving nobility in distress this may just be the club for you. Dungeons and Dragons is a pen & paper, swords & sorcery game that has recently gone under a large redesign to deal with many of the concerns of the classic game. The current game takes place in the Spell-Jammer setting and runs Wednesday nights from 4:00-6:30pm by James Smith and is open to all ages 9+. More games for different age groups may come soon.
We have many programs for seniors! Come in the library and see what we can do for you! We have new large print books and audio books, we can teach you about the Libby app, and some basic computer skills. Join us in our Knitting Connections group. At this time, we are knitting a box to send to the Ukraine! We supply the yarn and the knitting needles! Come and join us for a fun, social activity!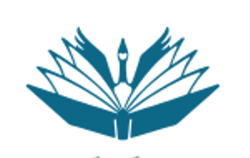 Latest posts by Wawa Public Library
(see all)