Leaders from Algoma University and NOSM University have signed an agreement that sets the stage for an increased presence of the medical university on Algoma's Sault Ste. Marie campus, primarily to help expand mental health and addictions research and training initiatives.
Through this collaboration, and as part of the first phase of establishing a Mental Health Research & Training Institute in Northern Ontario, Algoma and NOSM University are committed to establishing a strategy between the two universities that respond to community needs related to mental health and addiction through focused research, medical education and training programs at the undergraduate and graduate level, clinical experience and health-based systems of prevention, treatment and healing with particular focus on the unique Northern Ontario and rural health needs.
"The agreement provides an opportunity for our faculty and researchers to collaborate directly with NOSM University to further advance the establishment of a Mental Health and Addictions Research and Training Institute at Algoma aimed at improving care for patients, families, and communities while enhancing interdisciplinary mental illness education and training programs," shared Asima Vezina, President and Vice-Chancellor of Algoma University. "As part of our commitment to the Calls to Action, Algoma University is expanding its programming and partnerships in the area of addictions and mental health research with a specialized focus on treating trauma-related mental health illness."
"Sault Ste. Marie has long been a valued partner as our third largest teaching site in the North," says Dr. Sarita Verma, President, Vice-Chancellor, Dean and CEO of NOSM University. "This collaboration with Algoma University further builds on our successes, capitalizes on our current assets and capacity, and leverages our excellent partnerships."
The region is facing a range of mental health and addiction-related challenges, as exemplified by recent public health data which indicates rates of hospitalization for mental illness or additions within the Algoma district are 200% higher than in other parts of Ontario. In addition, rates of opioid-related deaths of 22.7 per 100,000 population are more than double the provincial average and rates of addiction to dangerous drugs (e.g., fentanyl) are increasing.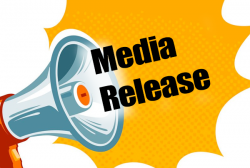 Latest posts by This Media Release
(see all)