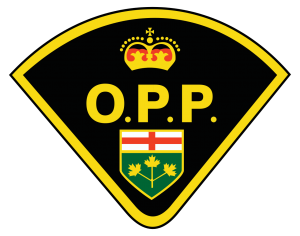 On June 16, 2023, at approximately 10:00 a.m. the East Algoma Ontario Provincial Police (OPP) responded to a dropped 911 call at a residence on Bailey Lane in Elliot Lake.
Police attended the residence and had to make sure nobody inside was in distress. While doing so, a known male was located who was wanted for previous domestic-related assaults and sexual assault. A subsequent arrest was made and police confirmed the safety of other people in the residence.
The 40-year-old from Elliot Lake was arrested and charged with:
Assault – spousal (two counts)
Sexual assault
Assault causing bodily harm
Assault with a weapon
Uttering threats – cause death or bodily harm (two counts)
The accused was scheduled to appear before the Ontario Court of Justice Bail Court in Blind River on June 17, 2023.
The OPP will not be releasing the name in order to protect the identity of the victim.
Victims in abused relationships are not alone. If you are in an abusive relationship or know someone who is, there are local resources here to help. You can visit the Victim Services of East Algoma website at: www.victimservicesalgoma.ca