Groups that travelled to Queen's Park last week for the reading of their petition asking the Provincial government to adopt a Proximity Principle requiring that high-level radioactive waste be managed close to where it is generated may wait until mid-October to hear to back from the Provincial government. The government has 24 sitting days to respond to petitions presented in the Provincial legislature. The groups say they won't be idle during that waiting period.
Members of We the Nuclear Free North, in Northern Ontario, and Protect Our Waterways – No Nuclear Waste, in Southwestern Ontario, attended the May 30 session of Ontario's Legislative Assembly to witness their petition being presented by Lise Vaugeois (NDP – Thunder Bay-Superior North), Sol Mamakwa (NDP – Kiiwetinoong) and Mike Schreiner (GPO Leader – Guelph). The petition calls for the adoption of the proximity principle with respect to the management of (nuclear waste) and for the government to direct Ontario Power Generation (OPG) to further their development of robust extended storage systems at the reactor locations.
In conjunction with attending the Legislature to witness the reading of the Petition, the dozen representatives of the two groups were present at Queen's Park for a related media conference and for meetings with members of the Provincial parliament.
"We had an excellent day at Queen's Park, and are ready for more," commented Anja van der Vlies, President of Protect Our Waterways – No Nuclear Waste, which is based in South Bruce, one of the areas under investigation by the Nuclear Waste Management Organization (NWMO) for a deep geological repository for nuclear fuel waste.
The groups plan to continue meeting with MPPs as well as with municipal and First Nation leaders, seeking their support and learning what additional concerns or questions they have, either about the Proximity Principle or about the NWMO's nuclear waste burial plan which would include 2-3 transport trucks of nuclear waste per day for 50 years, travelling an average of 1,600 kilometres one-way.
The petitions bearing 1,141 signatures were presented in the Legislature. An additional 977 signatures had been collected but were not included in the packages presented at Queen's Park due to a formatting issue.
"Each of those 2,200 signatures represents a conversation," explained Dodie LeGassick, member of We the Nuclear Free North and Nuclear Lead for Environment North.
"We are hearing it repeatedly from public – the nuclear industry has to do better than their 1970s plan to ship and bury all of Canada's high-level waste in a single location and then abandon it. When people learn about the Proximity Principle they say, 'What can I sign to support that?'"
Additional petitions are active among groups opposing the NWMO's proposed deep geological repository. Environment North has collected over 12,000 signatures on an online petition that opposes NWMO's nine-step siting plan, and Protect Our Waterways – No Nuclear Waste is circulating a petition informing the Ontario government that Ontario is not a willing host for a deep geological repository, and demanding programs that prioritize the investigation of technology alternatives.
Ontario Power Generation (OPG) owns over 90% of the nuclear fuel waste in Canada, and is a major shareholder in the NWMO, which is seeking a site for a deep geological repository for all of Canada's nuclear fuel waste. Two sites are now short-listed: the Revell Site between Ignace and Dryden, and the South Bruce-Teeswater Site near Teeswater. The Provincial government can issue directives to OPG, which is a Provincial crown corporation.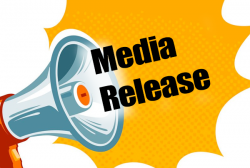 Latest posts by This Media Release
(see all)