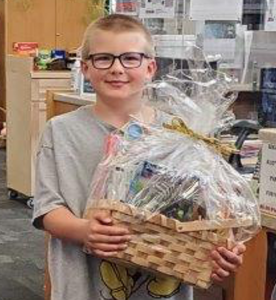 Congratulations to Parker, who was the winner of the Easter Egg Scavenger Hunt! Thank you to all who participated! Follow us on social media or come visit us at the library to find out what other fun activities we are planning!
Earth Day was April 22nd! Come visit the library and check out our display of Earth Day books. Help take care of our planet: Reuse, reduce and recycle!
The Wawa Public Library is looking for senior citizens who would like to volunteer for our Intergenerational Buddy Reading Program or/and our Shut-in Outreach Program. Volunteers would be asked to contribute 3-6 hours a month. We are also looking for more knitters for our Knitting Connection Group. All materials are supplied by the library through a grant received from New Horizons for Seniors. We are hoping to give a box of our knitted/crocheted items to Jana Strouhalova for the people of Ukraine. If you are interested in volunteering, please contact the library staff at 705-856-2244 ext 290 or 291!
New Books on the 7- Day Shelf this week are: "Collateral Damage" by J.A. Jance, "Gas of Tank" by Todd Ternovan with Matthew St. Amand, The Sisters of Sea View" by Julie Klassen and "The Soulmate" by Sally Hepworth.
En Français, nous avons "La Maison Sans Souvenir" par Donato Carrisi.
Staff Pick of the Week is "The Last Party" by Clare MacIntosh. From the book jacket:
At midnight, one of them is dead.
By morning, all of them are suspects.
It's a party to end all parties, but not everyone is here to celebrate.
On New Year's Eve, Rhys Lloyd has a house full of guests. His vacation homes on Mirror Lake are a success, and he's generously invited the village to drink champagne with their wealthy new neighbors.
But by midnight, Rhys will be floating dead in the freezing waters of the lake.
On New Year's Day, Ffion Morgan has a village full of suspects. The tiny community is her home, so the suspects are her neighbors, friends and family—and Ffion has her own secrets to protect.
With a lie uncovered at every turn, soon the question isn't who wanted Rhys dead…but who finally killed him.
In a village with this many secrets, murder is just the beginning.
Our new movies this week are "Morbius", starring Jared Leto and Michael Keaton, "Fargo Season 1" starring Billy Bob Thornton, "Red Sparrow" starring Jennifer Lawrence and "Bee Movie" starring Jerry Steinfeld.
Big Library Read is a free, global Digital Book Club. BLR, facilitated by OverDrive, is a reading program through your library that connects readers around the world with the same ebook at the same time without any wait lists or holds. The next Big Library Read is "Tastes Like War" by Grace M. Cho. It will be available to all Libby users beginning May 3rd until May 17th, 2023. Check it out!! All you need is a library card!
Join us, Tuesday – Friday starting at 3:30pm for Stories and Crafts Club, Clay Club, Chess Club and Game Club and we will mix it up every now and then and throw in a STEAM Club. For more info visit the library or check out our facebook page WPL Afterschool. Indi has a lot of very cool and fun activities planned so check out the Wawa Public Library Afterschool Program!
Parents can sign up for Dolly Parton's Imagination Library by contacting the Wawa Public Library at 705-856-2244 ext. 290 or email us [email protected].  This wonderful program provides FREE books monthly for children ages 0-5!  Call or email the Wawa Public Library and sign up today.  Our local contact is Cathy Cannon and she can be reached 705-856-2250 or email at [email protected]. Proudly sponsored by the Rotary Club of Wawa.
Join us for Tot Time every Wednesday from 10:00 am – 11:00 am. Our goal is to introduce children to the library as soon as possible and to foster a life-long love of reading and books. We have stories, music, toys and crafts.  We include activities that help children develop their motor skills and dexterity. Parents or caregivers are welcome to drop in and check it out!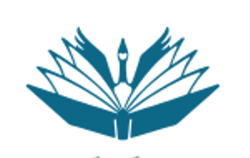 Latest posts by Wawa Public Library
(see all)