Citizens expect to live in safe and vibrant communities. Bill C75 is negatively affecting many neighbourhoods across Northern Ontario. At the second meeting of the Northern Ontario Bail Reform Working Group, a Resolution was discussed that will be used to advocate for Federal Legislative change.
The taskforce agrees the Resolution will be shared at the FONOM AGM in Parry Sound on May 10th. It will be shared not only with the FONOM Membership for support, but with all Municipal Associations in Ontario and their membership. President Whalen commented, "the Resolution stands for itself, and we will leverage our relationship with other Municipal Caucus' to get Province-wide support". With Province-wide support, FONOM will work with the Association of Municipalities of Ontario to bring forward to the Federation of Canadian Municipalities.
The four main points of the Resolution are as follows.
Create a Designation of a chronic persistent offender.
Allow community impact statements at bail and at bail hearings.
Creating reverse onus in bail for all firearms offences.
All bail-related gun charges go to the superior court for bail release.
The Taskforce also discussed the impact property crime, sometimes with violence, is having on the people of Northern Ontario. "We have businesses and homes that are repeatedly targeted" commented Chief Foy, "it can lead to defeatism and cause one to lose faith in the justice system".
In some communities, a small number of individuals are responsible for a significant percentage of the Break and Enters. The Court System is releasing many offenders back into the community without spending time incarcerated. "Violent crime is up 80% in the last five years," stated Sault Ste Marie Police Service Chief Hugh Stevenson, "this cyclical issue costs municipalities on EMS, police, fire, bail hearings, and correction services."
The Taskforce discussed the cost to governments for those offenders and discussed ways to quantify the number in Northern Ontario. This information would aid Municipalities in Budget discussions, but also the empirical data will help FONOM, and the Province determine the best path to help the Region.
The next Taskforce meeting will be held in North Bay in June. Chief Foy, from the Timmins Police Service, will participate in a Bail Reform Session during the May FONOM Conference in Parry Sound.
FONOM is an association of some 110 districts/municipalities/cities/towns in Northeastern Ontario mandated to work for the betterment of municipal government in Northern Ontario and strive for improved legislation respecting local government in the North. It is a membership-based association that draws its members from Northeastern Ontario and is governed by an 11-member board.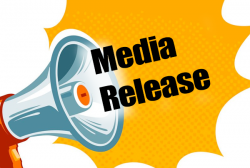 Latest posts by This Media Release
(see all)