On511 is warning that Hwy 17, west of Rossport, that lanes may be blocked due to disabled transports. Traffic control in place. Please use caution in the area.
Schreiber Fire also warned at 4 a.m. today that at KM 726 'Rossport Hill', several TTUs stuck in WB lane.
Hwy 17, From Dryden to Shabaqua is closed due to a collision. Please avoid the area.
Hwy 11/17, Nipigon, West of Dorion Loop Rd, the highway is fully blocked due to a jackknifed transport. Please avoid the area.
With the storm continuing to intensify throughout the Lake Superior area – travel may become difficult today with potential road closures. Motorists should be prepared.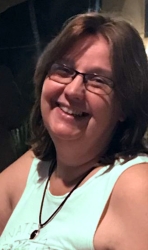 Latest posts by Brenda Stockton
(see all)